Quoted in The Grove:
Being the best is great, I'm number one. But being unique is greater, I'm the only one.
~Unknown
If you are wasting time and energy trying to be as much like everyone else as you can, you are throwing away something precious: your individuality. When you embrace your difference, your DNA, your look or heritage or religion or your unusual name, that's when you start to shine.
~Bethenny Frankel
Each creature has a universally unique name, a sacred identity. If you know and call them by that name, they will definitely reply.
~Toba Beta
EndQuote:
As you awaken, may your dreams greet you by name, and may you answer, "Yes!"
~Mary Anne Radmacher
~~
Exercise Prompt for 02.07.21: house
~~
The beginning of wisdom is to call things by their proper name.
~Confucius
If I'm gonna tell a real story, I'm gonna start with my name.
~Kendrick Lamar
~
Call him Voldemort, Harry. Always use the proper name for things. Fear of a name increases fear of the thing itself.
~J K Rowling
You have but to know an object by its proper name for it to lose its dangerous magic.
~Elias Canetti
~~
Posted from the Grove
I hate American simplicity. I glory in the piling up of complications of every sort. If I could pronounce the name James in any different or more elaborate way I should be in favor of doing it.
~Henry James
I don't like your miserable lonely single front name. It is so limited, so meager; it has no versatility; it is weighted down with the sense of responsibility; it is worn threadbare with much use; it is as bad as having only one jacket and one hat; it is like having only one relation, one blood relation, in the world. Never set a child afloat on the flat sea of life with only one sail to catch the wind.
~D H Lawrence
In the black culture, certain kids are given nicknames that they roll with forever; the nicknames outweigh their real names. I'm one of those scenarios.
~Snoop Dogg
Does a name stick because it suits a man or does the man, unconsciously, evolve into his name?
~Robert Harris
~
Good evening, ladies and gentleman. My name is Orson Welles. I am an actor. I am a writer. I am a producer. I am a director. I am a magician. I appear onstage and on the radio. Why are there so many of me and so few of you?
~Orson Welles
I have known a German Prince with more titles than subjects, and a Spanish nobleman with more names than shirts.
~Oliver Goldsmith
I have fallen in love with American names, the sharp, gaunt names that never get fat.
~Stephen Vincent Benet
~~
~Karen Nimmo: No Costume, 7 Clues to Who You Are
https://medium.com/on-the-couch/these-7-tiny-clues-reveal-who-you-are-487ef907b18b
~
~Roman De Giuli: Satellike (2:56) flowing dreamscape, an escape
https://vimeo.com/channels/staffpicks/504369243
~~
Women have had the power of naming stolen from us.
~Mary Daly
A wife should no more take her husband's name than he should hers. My name is my identity and must not be lost.
~Lucy Stone
When I eventually met Mr. Right I had no idea that his first name was Always.
~Rita Rudner
~
I do not think you can name many great inventions that have been made by married men.
~Nikola Tesla
If you leave without a fight, you will get the name of a coward.
~Rajinikanth
~~
VIDEO:
Nicknames stick to people, and the most ridiculous are the most adhesive.
~Thomas C Haliburton
I love nicknames. It makes me feel loved. It makes me feel less alone in this world.
~Ellen Page
Nicknames are fond names. We do not give them to people we dislike.
~Edna Ferber
~
People's fates are simplified by their names.
~Elias Canetti
His name tasted of fire and wings, of curling smoke, of subtlety and strength and the rasping whisper of scales.
~Naomi Novik
~
Tigers die and leave their skins; people die and leave their names.
~Japanese proverb
In honest truth, a name given to a man is no better than a skin given to him; what is not natively his own falls off and comes to nothing.
~Walter Savage Landor
~
Titles are but nicknames, and every nickname is a title.
~Thomas Paine
If you can't answer a man's arguments, all is not lost; you can still call him vile names.
~Elbert Hubbard
No orator can top the one who can give good nicknames.
~Ralph Waldo Emerson
~
When I go out with the ladies, I don't force them to pronounce my name. I tell them I like to go by the nickname of Kitten.
~Joaquin Phoenix
You're not allowed to give yourself a nickname. This holds true in life as well as in poker.
~Richard Roeper
A nickname may be the best record of a success. That's what I call putting the face of a joke upon the body of a truth.
~~
~Dust: This Time Away (13:23) Max
https://www.youtube.com/watch?v=RIKaRigsL44
~
~Nora Kirkpatrick: Best Seller (14:06) zany
https://vimeo.com/channels/staffpicks/504642018
~
~Karishma Dev Dube: Bittu (16:56) unexpected
https://vimeo.com/channels/staffpicks/505266010
~~
Words have meaning and names have power.
~Author unknown
Once you label me you negate me.
~Soren Kierkegaard
Nicknames are potent ways of cutting people down to size.
~Doris Lessing
This is an age of strange names…
~W J & G A Audsley
A nickname is the hardest stone that the devil can throw at a man.
~William Hazlitt
The name of a man is a numbing blow from which he never recovers.
~Marshall McLuhan
I never understood why when you died, you didn't just vanish, everything could just keep going on the way it was only you just wouldn't be there. I always thought I'd like my own tombstone to be blank. No epitaph, and no name. Well, actually, I'd like it to say 'figment.'
~Andy Warhol
Name is a fence and within it you are nameless.
~Samuli Paronen
~~
MUSIC:
Inside us there is something that has no name, that something is what we are.
~Jose Saramago
The Eskimos had fifty-two names for snow because it was important to them: there ought to be as many for love.
~Margaret Atwood
Because it is my name! Because I cannot have another in my life! Because I lie and sign myself to lies! Because I am not worth the dust on the feet of them that hang! How may I live without my name? I have given you my soul; leave me my name!
~Arthur Miller
~
We call that person who has lost his father, an orphan; and a widower that man who has lost his wife. But that man who has known the immense unhappiness of losing a friend, by what name do we call him? Here every language is silent and holds its peace in impotence.
~Joseph Roux
It is a sad truth, but we have lost the faculty of giving lovely names to things.
~Oscar Wilde
Whisper to the flashing water your real name, write your signature in the sand, and shout your identity to the sky until it answers to you in thunder.
~Christopher John Farley
~~
~Michael Fragstein: My Name, w/Marie Louise (3:40) pretty song without airs
https://vimeo.com/49077836
~
~Martin Garrix & Bebe Rexha: In The Name of Love (3:25) glitzy
https://www.youtube.com/watch?v=RnBT9uUYb1w
~
~Abba: Name Of The Game (4:56) shitz 'n giggles 'n board games
https://www.youtube.com/watch?v=iJ90ZqH0PWI
~
~The Weeknd: Call Out My Name (3:58) journey of a song
https://www.youtube.com/watch?v=M4ZoCHID9GI
~
~U2 and Africa: Where The Streets Have No Name (6:42) people of a place
https://www.youtube.com/watch?v=2mvaO2BcTKY
~~
To name oneself is the first act of both the poet and the revolutionary.
~Erica Jong
A poet's work is to name the unnamable, to point at frauds, to take sides, start arguments, shape the world, and stop it going to sleep.
~Salman Rushdie
I have little shame, no dignity – all in the name of a better cause.
~A J Jacobs
We do what we must, and call it by the best names.
~Ralph Waldo
Forgive your enemies, but never forget their names.
~John F Kennedy
Names are changed more readily than doctrines, and doctrines more readily than ceremonies.
~Thomas Love Peacock
History is not another name for the past, as many people imply. It is the name for stories about the past.
~A J P Taylor
~
I'm very influenced by landscapes, not so much the way places look as the way the names sound. In this country we've got so many cultures, and the place names – the Spanish names and the Indian names, which are so incredibly musical.
~Emmylou Harris
Music can name the unnamable and communicate the unknowable.
~Leonard Bernstein
Names are the sweetest and most important sound in any language.
~Dale Carnegie
~~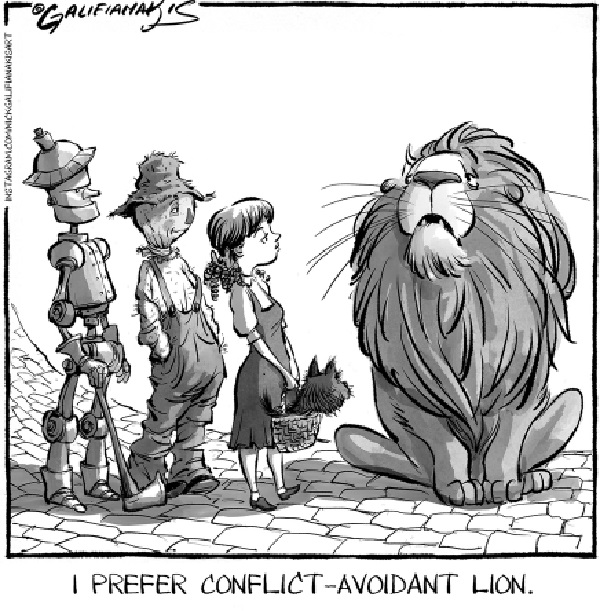 ~~
My mind is vacant on names, but I know him as well as anything. When I need names they drop out of my head; when I don't need them they drop back.
~Imogen Cunningham
I am a quick study – I can memorize a script in an hour – but I can't remember a name three seconds. I've even forgotten my wife's name on occasion.
~Don Adams
I don't remember anybody's name. How do you think the "dahling" thing got started?
~Zsa Zsa Gabor
~
Till I was 13, I thought my name was 'Shut Up.'
~Joe Namath
The sole purpose of a child's middle name, is so he can tell when he is really in trouble.
~Author unknown
Always end the name of your child with a vowel, so that when you yell the name will carry.
~Bill Cosby
I wake up every morning at nine and grab for the morning paper. Then I look at the obituary page. If my name is not on it, I get up.
~Benjamin Franklin
It is to be observed that 'angling' is the name given to fishing by people who can't fish.
~Stephen Leacock
Someone once asked, 'What's your best pickup line?' I said, 'My best pickup line is, 'Hi, my name is Hugh Hefner.'
~Hugh Hefner
It's not how big your pencil is; it's how you write your name.
~Dave Mustaine
After all these years I had the privilege of naming my private part, 'cause we have nicknames. So I named my private part, pride… it's not much but at least I have my pride.
~Jay London
~~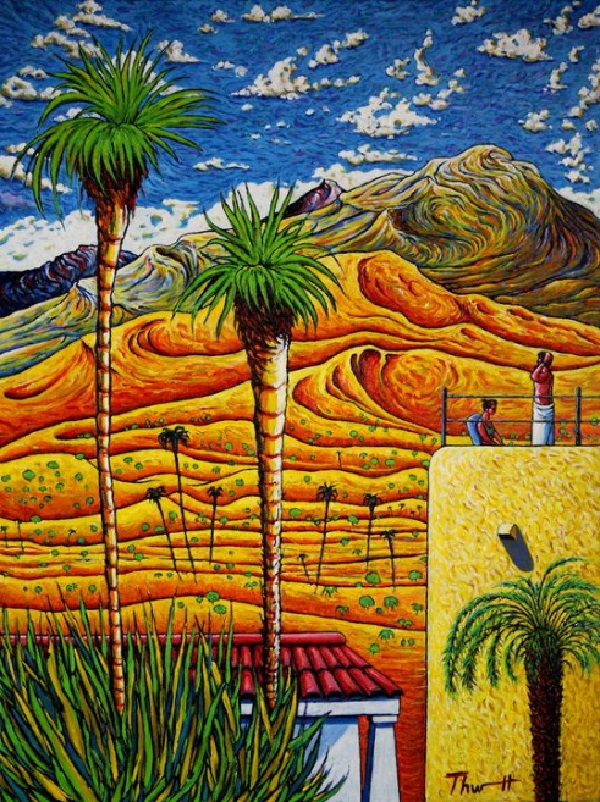 Palm Springs – Winter
© Greg Thweatt
~~
Brand is much more than a name or a logo. Brand is everything and everything is brand
~Dan Pallotta
In terms of an identity, an identity reflects an individuality, by definition. And, if there is a quality present, it is recognizable and it can be named. If you can't name it, it means you don't recognize it.
~Robert Fripp
Integrity: A name is the blueprint of the thing we call character. You ask, What's in a name? I answer, Just about everything you do.
~Morris Mandel
My name became a brand, and I'd love to say that was the plan from the start. But the only plan was to keep writing books. And I've stuck to that ever since.
~John Grisham
Action without a name, a who attached to it, is meaningless.
~Hannah Arendt
~
Pick up a camera. Shoot something. No matter how small, no matter how cheesy, no matter whether your friends and your sister star in it. Put your name on it as director. Now you're a director. Everything after that you're just negotiating your budget and your fee.
~James Cameron
Creativity is merely a plus name for regular activity. Any activity becomes creative when the doer cares about doing it right, or better.
~John Updike
~ ~
@Writers Platform
…though it is a sneaking piece of cowardice for Authors to put feigned names to their works, as if like Bastards of their Brain they were afraid to own them.
~Desiderius Erasmus
An anonymous pen is a coward's weapon, which stabs in the dark.
~James Lendall Basford
I mean, this is a guy who changes his name to climb out of his family tree.
~Kelly Wheeler
I have not… concealed my real name beneath a fiction.
~James G Percival
~
Pen names are masks that allow us to unmask ourselves.
~Terri Guillemets
Pseudonym: writing under a false name so that one may write more truly.
~Terri Guillemets
~~
Exercise Prompt: name
~~
I sometimes think I was born to live up to my name. How could I be anything else but what I am having been named Madonna? I would either have ended up a nun or this.
~Madonna Ciccone
Fame is a series of misunderstandings surrounding a name.
~Joni Mitchell
Name, and not fame is the exact yardstick because fame is transitory, and in our times, fame is vulgar because it can actually be bought.
~Sandeep Balakrishna
~
What a heavy burden is a name that has too soon become famous.
~Voltaire
If I'm such a legend, why am I so lonely?
~Judy Garland
~~
The Exercise:
~BarTalk:
existential itch
vague emptiness
a toothless hunger
palpable uneasiness
a sense of something
missing
nameless
a living vacancy
life as lacuna
the gnawing
before knowing
then suddenly you
three words later
I loved you
and all the fissures
filled in
~
Questions Before Sleep
The space between she-might-be-the-one
and the-next-one-maybe
What's the name for that
The time between finally deciding
and finding out it's too late
What's that called
The yearning for touch and connection
and fending off offers of love
What's the word for that insanity
The interval between bad news arriving
and the worse news that follows
What's the prognosis, Doc
~
Same Difference
The difference between
What's this thing called love?
and
What's this thing called, Love?
Same-same different name
A big red pen is good!
and
A big red penis, good!
~
image
a branding game
to fix the name
sand down the snags
buff polish varnish
posture to a shine
soft lights
hide the lines
carved and etched
the very signs
of seasoned beauty
can only be earned
just lately arrived
a full life lived
photo brushed
~
5s & 7s
mistake in the game
needs a name, someone to blame
no skin off his nose
raised a hand, said it's my fault
sighs of collective relief
search for the perp ends
others, absolved of their guilt
return to the game
~
stained, publicly shamed
again forgot someone's name
five social points lost
~~
Proper names are poetry in the raw. Like all poetry they are untranslatable.
~W H Auden
Fate tried to conceal him by naming him Smith.
~Oliver Wendell Holmes, Jr
Vickie Lynn Hogan is my birth certificate's name.
~Anna Nicole Smith
Bee to the blossom, moth to the flame; Each to his passion; what's in a name?
~Helen Hunt Jackson
~ ~
Quotes harvested from: https://azquotes.com, https://brainyquotes.com
https://enkiquotes.com, http://www.quotegarden.com, https://quotemaster.com, https://www.searchquotes.com, https://wiseoldsayings.com
~
Video Harvest: https://vimeo.com, https://youtube.com
~. .~