Quoted in The Grove:    shirt
The person who is waiting for something to turn up might start with their shirt sleeves.
~Garth Henrichs
The man who rolls up his sleeves seldom loses his shirt.
~Thomas Cowan
Always roll up the sleeves on your shirt. It gives the impression that you're working, even if you're not.
~Ashton Kutcher
EndQuote:
Somebody's trying to sell you a Mercedes and he pulls up in a Civic with mustard stains on his shirt, dipping a pretzel in some cheese? Nobody wants to hear what you say unless you look like somebody.
~Riff Raff
~ ~
Exercise Prompt for 01/24:   wild
~ ~
When my dad needed a shirt ironed, he would yell downstairs to my mother, who would drop everything and iron his shirt.
~Hope Davis
If ordinary means I have suddenly got to produce a household of kids and iron Peter's shirts, I'm sorry, I'm not interested.
~Helen Clark
Ah! how annoying that the law doesn't allow a woman to change husbands just as one does shirts.
~Moliere
Also, I used to think that one day I might get someone to iron my shirts, but the truth is I really like doing them myself.
~David Sedaris
I was taught to iron in the children's home I lived in – along with mopping, sweeping, and washing up. If you iron a shirt in order – collar, cuffs, yoke, sleeves and then body – it comes out all neat and gorgeous.
~Neil Morrissey
I see no reason to have my shirts ironed. It's irrational.
~Barry Commoner
I've loved men that wear un-ironed clothes, it doesn't make me fall out of love. When you love someone, you should see beyond their image. It just makes me want to iron their shirt. But once you love a person, they could wear a garbage bag!
~Olga Kurylenko
~~
Posted from the Grove
I find it hard to relax around any man who's got the second button on his shirt undone.
~Bill Nighy
I would never wear anything with a logo. That I really find difficult. It's a frustration that I'll find a nice shirt or something and it's got 50 prints of the logo on it – why do they do this?
~Norman Foster
I've never owned a T-shirt. I don't like vests or sweaters or cardies with zips. I like a proper shirt with a collar. There's nothing else that I think I look nice in. I don't think there's anything else that other men look nice in, to be honest. Things with words on! Can you imagine? On grown-ups! Words are to make books with.
~Howard Jacobson
I went to see Dad in hospital after he had gone through one particularly grueling operation. I walked into the room where he was recovering, and he was sitting up in a chair, wearing his shirt and tie. That was after eight hours of surgery. I found that so moving.
~Rachel Joyce
I love when I get compliments on my shirts all the time. I'm a t-shirt guy, and I think nine times out of 10, they have some kind of super hero character on them.
~Cress Williams
Europe has memories, America has t-shirts.
~Jean-Luc Godard
~~
~France Has Got Talent:  Johannes Stoetter – The Body Animal   (3:17)   the unshirted wilds
https://www.youtube.com/watch?v=iog9JVtbMS8
~~
Fortunes made in no time are like shirts made in no time; it's ten to one if they hang long together.
~Douglas William Jerrold
A shirt's not just a shirt. It's the experience of what goes into that shirt.
~Michael Bastian
It is a merchant's nature to quibble over coins. It is how we become rich and buy satin shirts. The problems of who governs this area is one for another day.
~David Gemmell
~
You do know it cost money to put a t-shirt on your back? You do know it cost money have a house? You do know it cost money to eat? Get money, don't let these people fool you.
~DJ Khaled
You can be 24 and continue to live like you're at college, or even continue to live like you're in high school. Or you can put on a shirt and tie and pretend to be an adult.
~Ezra Koenig
The kids of America, please get a damn job. Get out of the house, leave the refrigerator alone. Stop wearing my shoes. Leave my shirts alone, get a job. Spend your own money.
~John Witherspoon
~
Do I care about clothes and stuff? Not much. It's a bit sick, isn't it, people spending all that money on clothes? I'm too stingy. I wouldn't pay £100 for a shirt.
~Louis Theroux
The three biggest fashion mistakes are cheap suits, shoes, and shirts. Spend your money on something good.
~Donatella Versace
I think that luxury is to be used when you are in your jeans and your T-shirt and you want to feel a little extra special, and you want to go and walk into a store and have somebody go, "Wow, what is that?" Maybe that's the one and only thing you give yourself that day, but I think women like to give that to themselves.
~Charlize Theron
I bought my first pair of pointy-toed Miu Miu shoes with a kitten heel from Barneys. They were $200, and it was a big deal. I wore them with a pleated black Benetton skirt and a white shirt. I looked like a waitress.
~Eva Chen
~~
VIDEO:
So yes, this is a show about an adolescent girl, her friends, and various vampires. Vampires writing in diaries, vampires attending high school, vampires investigating various mysterious supernatural events, vampires tormenting each other, vampires eavesdropping on each other, and vampires being sarcastic about other vampires' hairstyles. Vampires embracing every possible opportunity to take off their shirts.
~Kelly Link
In New York, we get down. In L.A., everybody's pretty much standing around like they're at a keg stand. You got to get the party started, so I just take my shirt off.
~Tracy Morgan
I was making out with this woman, and my shirt was off, and she leaned over and, in a really cute, girly voice, went, 'Hey, fatty!'
~Jason Segel
I am what they call a chubby-skinny guy. I appear to be normal and have the look of an in-shape man, but if we were to go to a pool party I would go with my shirt on.
~Adam Pally
In a big Bollywood romantic film, taking my shirt off and spreading the hand towards the mountain with dancers behind me are not my cup of tea.
~Vir Das
But in some ways, I'm like an old woman – lived it, seen it, done it, been there, have the T-shirt.
~Drew Barrymore
~~
~CRUMBS:  Shirt Vile   (3:46)   a meditation
https://vimeo.com/324103809
~~
Overdone lipstick is a deterrent to men. It rubs off easily onto their skin and the edges of their shirts, so it discourages them from kissing, touching, and coming closer to you, which is what they really want to do!
~Helen Fisher
Prostitutes go to jail. Their customers go home and read the New York Times. In this country you're allowed to buy anything. If you need a shirt, you have a right to buy it. If you need sex, you don't. What's more important, sex or a shirt?
~Jackie Mason
Is this the part where you start tearing off strips of your shirt to bind my wounds? If you wanted me to rip my clothes off, you should have just asked.
~Cassandra Clare
~
The hair and makeup people were talking the other day about how weird their job is. And costumes, they have to be in people's faces and have to reach in their skirts to pull their shirts down and stuff. I was like, "You guys, I meet someone, I shake their hand, and then I kiss them. And sober. During midday. For money."
~Mary Elizabeth Ellis
The most difficult thing for me is a portrait. You have to try and put your camera between the skin of a person and his shirt.
~Henri Cartier-Bresson
I think good-looking people seldom make good television. And American television studios almost concede before they start: 'Well, it won't be good, but at least it'll be good-looking. We'll have nice-looking girls in tight shirts with F.B.I. badges and fit-looking guys with lots of hair gel vaulting over things.'
~Hugh Laurie
~~
MUSIC:   not much on shirt music
I have been doing merch' since I was 15 and in bands when I was a teenager – silk-screening shirts, making the emulsion in my mom's closet I converted into a dark room, through college. That's essentially how us bands survived was selling homemade t-shirts.
~Steve Aoki
Remember the first time you went to a show and saw your favorite band. You wore their shirt, and sang every word. You didn't know anything about scene politics, haircuts, or what was cool. All you knew was that this music made you feel different from anyone you shared a locker with. Someone finally understood you. This is what music is about.
~Gerard Way
I would never talk to a girl in a bar, like a pick-up thing. But I could talk to anyone if they wore a t-shirt of a band I like.
~Craig Finn
~
You know, being in a rock band, you can't overdo the costume changes too much because everyone thinks, oh, that's not a real rock band. Look how many times he changes costumes. That's not rock. Rock's about going on in a T-shirt and staying in it and getting it all dirty. But that's not really my approach.
~Mick Jagger
The suit does not represent the businessman anymore. Nor does the loud shirt represent the rock star. The same man can now wear both. ~Donatella Versace
One U.S. hit single and a hit T Shirt in 1985 does not a celebrity make.
~Holly Johnson
Too many rockers put on the leather pants and shirt first. But if you write good songs, the pants and shirt will follow.
~John Rzeznik
The Beatles exist apart from myself. I am not really Beatle George. Beatle George is like a suit or shirt that I once wore on occasion, and until the end of my life, people may see that shirt and mistake it for me.
~George Harrison
~~
~Donovan/Smothers Brothers:  I Love My Shirt   (2:52)  '70s feel good
https://youtu.be/_mcMApFCQkk
~
~Elvis Costello & The Attractions:  Green Shirt   (2:42)   the lighter side of Mr Costello
https://www.youtube.com/watch?v=SlCvlGCuQBE
~
~Keith Urban:  You Look Good in My Shirt   (4:49)   Mr Urban being adored, having fun onstage
https://www.youtube.com/watch?v=ZGPLf9baaUg
~~
Girls can wear jeans, cut their hair short, wear shirts and boots, 'cause it's okay to be a boy, but for a boy to look like a girl is degrading.
~Charlotte Gainsbourg
I never set out to work on the concept of androgyny. For me, it was more about trying to find a wardrobe that would fundamentally appeal to both men and women: Trying to find the right shirt, the right jeans, the right trouser – but on different landscapes.
~Jonathan Anderson
My dad wears girls' clothes – it's so funny. Sometimes I see him and I'm like, 'Nice shirt!,' because it's from my closet.
~Liv Tyler (daughter, Steve Tyler – Aerosmith)
I always dressed as a man when I was at school. I loved wearing a tie and a shirt, and I was always wearing suits. Annie Lennox was my hero. I was always playing men in high school.
~Cate Blanchett
~
Kate Moss. She looks good in anything. She would look good in one of your t-shirts, in her t-shirt, in a man's suit, in a huge gown. She looks amazing naked. She even makes nude look stylish. That, to me, is a style icon. She could put a barrel on and it would be some sort of statement.
~Justin Timberlake
I like a scarf with a shirt; it throws it off a bit.
~Kate Moss
I am inspired by anything beautiful. Sometime it's a pair of eyes or flowing gorgeous hair, other times it's the sky or a sunset. I've been inspired by supple skin or the texture of a soft shirt.
~Nadine Velazquez
~~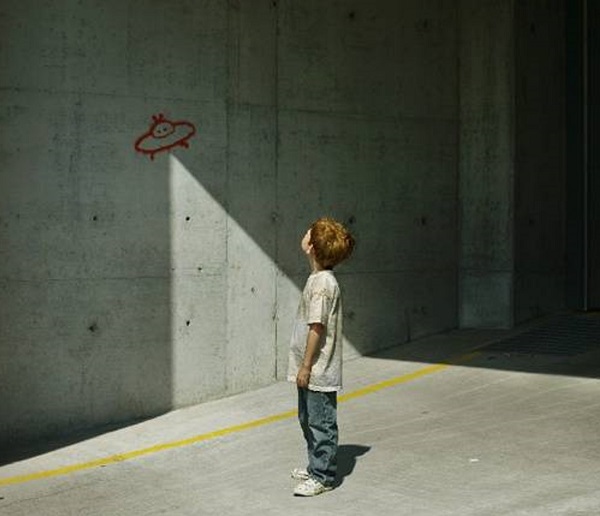 Seeing the Light
© photographer unknown
~~
I find that a shirt is most similar to a napkin when I don't have a napkin.
~Demetri Martin
Sharks are as tough as those football fans who take their shirts off during games in Chicago in January, only more intelligent.
~Dave Barry
If you show up in L.A. with your shirt inside out or socks mismatched, people start putting change in your cup.
~Casey Affleck
You might be a redneck if your favorite T-shirt is offensive in thirteen states.
~Jeff Foxworthy
Yesterday people were going past my window in t-shirts and dresses. But that's the men at the BBC for you.
~Eddie Mair
You might be a redneck if you work with a shirt off… and so does your husband.
~Jeff Foxworthy
If you're a man and you have big tits, don't wear a tight T-shirt, okay? It confuses the children!
~Dennis Miller
With the first kid, you micromanage it, making sure there's no hair out of place when it goes off to school. But by the third kid, it's more like, "Oh, you want to wear a splatter-painted, Hard Rock Café T-shirt for seven days in a row and not brush your hair? Go for it. Be who you want to be."
~Annie E Clark
When I went into the computer shop to change my last laptop, the 19-year-old kid behind the counter looked at my six-year-old model and described it as 'vintage.' 'Vintage?' I wanted to scream. 'Son, I've got shirts older than you! I own underpants that have seen more of the world!'
~John Niven
Hollywood must be the only place on earth where you can be fired by a man wearing a Hawaiian shirt and a baseball cap.
~Steve Martin
Now I'm in real trouble. First my laundry called and said they lost my shirt and then my broker said the same thing.
~Leopold Fechtner
An income tax form is like a laundry list – either way you lose your shirt.
~Fred Allen
Iran may have attacked ISIS. Do you know how long it's been since I have been able to wear my "Go Iran" T-shirt?
~Conan O'Brien
~~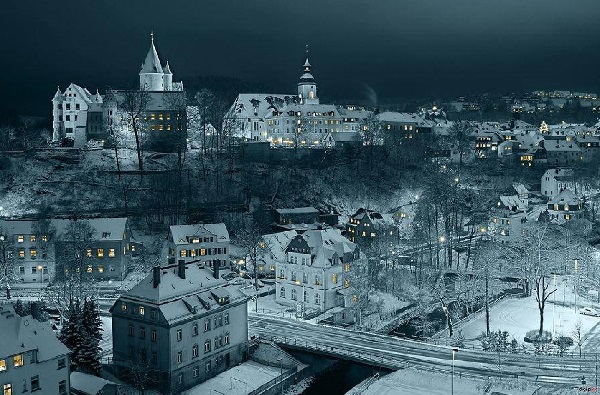 Winter Scene
© photographer unknown
~~
For my prom, I wore a white suit with a burgundy shirt, tie and cummerbund, along with white shoes, a white trilby and a cane. I was extra fly that day.
~Ne-Yo
Everyone looks better and more alive in a pink shirt.
~Michael Bastian
Our editor came to work today in a vibrant pink shirt. Vibrant. Several members of staff have had to go home sick.
~Eddie Mair
Tom Ford, who is my all-time favourite, once said to me, 'Here's the thing about dress shirts, Rob. You need white, and you need black.' 'What about blue,' I asked. He said, 'Have you ever seen Cary Grant in a blue dress shirt?'
~Rob Lowe
Your shoes have to match your belt. That's rule number one for guys. You can't put the brown shoes with the black belt. Or a brown belt with a black wristwatch. Just don't do it! Also, I don't like boots with suits. And when you wear sneakers, make sure they go with your shirt.
~Ashton Kutcher
~
I have this complex that if I walk into a place wearing a colorful shirt someone will stop me and say, 'I'm sorry, but the Latin band comes through the other door.'
~Oscar de la Renta
I'm a bit of a traditionalist; the ballroom is all about tails and I never mess about with that. But for the Latin you can have a bit of fun: tight trousers, gold shirt open to my waist, be a bit ridiculous.
~Anton du Beke
To wear a floral shirt is an experience.
~Brian Wilson
I'm a Hawaiian shirt guy. I've made that life decision.
~Chris O'Dowd
Ninety percent of a shirt that not only was bright purple and green but with a design on it that, if you moved too quickly, might cause a seizure in an unsuspecting onlooker.
~Lewis Black
I credit my grandmother for my sense of style. She was known for wearing bright, outrageous things because it made people happy and she thought it made her more approachable. When you wear a brightly colored shirt or pants, it shows you don't take yourself too seriously and it puts everyone around you at ease.
~Blake Mycoskie
Whenever I put on a colored thing, I feel like I'm in a costume. Like when I put on a gray shirt.
~Justin Theroux
~~
@Writers Platform
Why all this insistence on the senses? Because in order to convince your reader that he is THERE, you must assault each of his senses, in turn, with color, sound, taste, and texture. If your reader feels the sun on his flesh, the wind fluttering his shirt sleeves, half your fight is won. The most improbable tales can be made believable, if your reader, through his senses, feels certain that he stands at the middle of events. He cannot refuse, then, to participate. The logic of events always gives way to the logic of the senses.
~Ray Bradbury
If you want to write what the world is about, you have to write details…real life is in the dishes. Real life is pushing strollers up the street, folding T-shirts, the alarm clock going off early and you dropping into bed exhausted every night. That's real life.
~Anna Quindlen
Sometimes, particularly in summers in New York, I have tried to write in shorts or with no shirt on and found myself unable to do so, the reason being, I take it, that writing, even of the most impersonal sort, is for me a divestment, a striptease, even, so that if I start off undressed, I have nowhere to go.
~Alan Bennett
Writers collect stories of rituals: John Cheever putting on a jacket and tie to go down to the basement, where he kept a desk near the boiler room. Keats buttoning up his clean white shirt to write in, after work.
~Mona Simpson
I love my work with a frenetic and perverse love, as an ascetic loves the hair shirt which scratches his belly.
~Gustave Flaubert
Literature is about as unnecessarily necessarily as tableware or ironed shirts.
~Peter Bichsel
Readers re-create any story to suit their own needs. They re-clothe the story in their own shirts. Put simply: just as we write the story we need to write, they read the story they need to read.
~Jane Yolen
~~
Author's Mea Culpa, with Apology
My brother returned to Colombia, and brought me copies of my book, Archipelago. It was my first chance to see what my years of work amounted to.
I am used to making mistakes. Anyone who knows me knows I am capable of monumental, horrible, inexcusable mistakes. I do not mind being corrected, or being told I am wrong. This is how I learn, how I get better. I thought this was understood.
Why, oh why, did someone not tell me that the printed paperback version of Archipelago retained the eBook format? How did I not see it in the first place? I am mortified, and it would have only taken me a few minutes to make the needed corrections then. I do not blame anyone for their silence. The mistakes are mine. I only wish I had known.
To those who purchased, there is only this microscopic advantage to having trusted my appeal. If you want irrefutable proof of having purchased a first edition copy of a future classic (yes, I do believe this), then hold onto your copy until I can return and make it right. Unless your choice is between throwing out a rat, three weeks dead, or your copy of Archipelago to make room for a dozen rotten eggs, I'd say hold onto the book … just in case.
Dan Jack, author
~~
Mediocrity's like a spot on a shirt — it never comes off.
~Haruki Murakami
Providence has a wild, rough, incalculable road to its end, and it is of no use to try to whitewash its huge, mixed instrumentalities, or to dress up that terrific benefactor in a clean shirt and white neckcloth of a student in divinity.
~Ralph Waldo Emerson
You know, I've got a confession to make myself. I'm not really a priest, I've just got my shirt on backwards.
~Ryan Stiles
A habit is a shirt made of iron.
~Czech Proverb
~~
Exercise Prompt:   shirt
~~
I felt that I ostracized myself by my behavior, by the past, by living with all the regrets of my mistakes, that I sort of wore a hair shirt and beat myself up most of the day thinking and regretting why did I make such a mistake? Why have I made so many mistakes?
~Sarah Ferguson
I'm extremely self-critical. Although I try not to be ridiculous about it, wearing horsehair shirts and all that. It's a private exercise I don't necessarily share with other people.
~Gina McKee
Pain reconciles one to existence. Infinite resignation is that shirt in the old fable. The thread is spun with tears, bleached by tears, the shirt sewn in tears, but then it also gives better protection than iron. The secret in life is that everyone must sew it for himself.
~Soren Kierkegaard
~
I am not that attached to material things. And the good thing is I can make choices. I have very few possessions. Luckily, as a man you don't need much… a few papers, a couple of books, and a few shirts, jackets, sweaters. It fits in a little thing, in a paper bag, so it's very easy.
~Nicolas Berggruen
He who accepts his poverty unhurt I'd say is rich although he lacked a shirt. But truly poor are they who whine and fret and covet what they cannot hope to get.
~Geoffrey Chaucer
There are other measures of self-respect for a man, than the number of clean shirts he puts on every day.
~Ralph Waldo Emerson
My overcoat is worn out; my shirts also are worn out. And I ask to be allowed to have a lamp in the evening; it is indeed wearisome sitting alone in the dark.
~William Tyndale
~~
The Exercise:
~BarTalk:
T for Tribute
Another day pressed
buttoned-down oxford
Yesterday stains
clean washed away
Keeping things fresh
from the residue
Life's overflow
evidence of experience
Smells and smudges
give me a 3 day t-shirt
Essence plus aura
stored in warm cotton
Worn memories hold comfort
yesterday and me
~
identities
red shirt blue shirt
tuxedos, I-do shirts
rolled up work sleeves
flaunting it t-shirts
shirking-the-work sort
a topical logo
cotton crayon creations
silk woolens and linen
breezy tropical rayon
to young Polly Esther's
latinate neon
a mortally bloodied
totally berzerk shirt
cancels the clerical
morally sterile sort:
the command to behave
pay a tithe to believe
support God's war
wear the worship shirt
~
The Souvenir
a doggerel
Easy to believe in easy Belize
To love and enjoy it, to escape alive
Adventure needs danger and fear to survive
Taken from memory time has arrived
Things get risky when police get frisky
Afternoon trysts impossible to miss
Cartel cutthroats carve out a highway where
Bystanding witness outstanding target there
Yet even police have their senior police
Who side with a tourist officially briefed
Discrete procession, sponsored protection
Revised perceptions, destined direction
Full year paid for, half year lost
Some unsung worker shared the cost
Bleach stained T-shirt large size, black
Souvenir trade made headed back
~
5-7-5-7-7
my wallet myself
shiftless same-same as shirtless
toothless powerless
money makes the world go round
coined phrases have currency
~
5-7-5
sky work, day job done
luminous red shirted clouds
changing to nightwear
~
stuffed shirt arrogance
pushing world leaders aside
ain't karma a bitch
~~
One modest suggestion for my friends in the academic community: the next time a mob of students, waving their non-negotiable demands, starts pitching bricks and rocks at the student union – just imagine they are wearing brown shirts or white sheets – and act accordingly.
~Spiro T Agnew
Young people need to re-engage with politics. The life of democracy depends on it. We've left it to the stuff shirts, and obviously they haven't been minding the store.
~Emilio Estevez
Providence has a wild, rough, incalculable road to its end, and it is of no use to try to whitewash its huge, mixed instrumentalities, or to dress up that terrific benefactor in a clean shirt and white neckcloth of a student in divinity.
~Ralph Waldo Emerson
You know, I've got a confession to make myself. I'm not really a priest, I've just got my shirt on backwards.
~Ryan Stiles
~
I met this homeless man who had never owned a shirt in his life. He had taken his pants and worn them as a shirt and I thought it was so creative. He was liberated from the conventions of fashion.
~Julia Stiles
I have found people on both sides of the aisle, white and black, that'll give you the shirt off their back. And I've also found people that won't give you a piece of bread if you're starving to death.
~Al Green
If everyone gives one thread, the poor person will have a shirt.
~Russian Proverb
[Jesus] said that they will know we are Christians — not by our bumper stickers and T-shirts — but by our love.
~Shane Claiborne
Anyone who has two shirts when someone has none is not a christian.
~Lenny Bruce
You start out giving your hat, then you give your coat, then your shirt, then your skin and finally your soul.
~Charles De Gaulle
Put yourself in their shoes before you decide on the best way to take their shirts.
~David Sklansky
~~
Quotes harvested from: https://azquotes.com,  https://brainyquotes.com
http://www.quotegarden.com,  https://wiseoldsayings.com
~
Video Harvest:  https://vimeo.com,  https://youtube.com
~.  .~