Quoted in The Grove:  wild
He was like some wild, untamed creature that you could keep and feed for a time, but in the end you knew you'd have to let it go for its own sake as well as yours.
~Sherrilyn Kenyon
Old love, middle love, the kind of love that knows itself and knows that nothing lasts, is a desperate shared wildness.
~Louise Erdrich
That's the trouble with loving a wild thing: You're always left watching the door.
~Edith Pattou
EndQuote:
Never love a wild thing … the more you do, the stronger they get. Until they're strong enough to run into the woods. Or fly into a tree. Then a taller tree. Then the sky. That's how you'll end up Mr. Bell. If you let yourself love a wild thing. You'll end up looking at the sky.
~Truman Capote
~~
Guest Quotes:   Hans Stroo
Man is the most insane species. He worships an invisible God and destroys a visible Nature. Unaware that this Nature he's destroying is this God he's worshiping.
~Hubert Reeves
Here I stand, atoms with consciousness, matter with curiosity. A universe of atoms, an atom in the universe.
~Richard Feynman
~~
Exercise Prompt for 01.31:   name
~~
Drive Nature forth by force, she'll turn and rout
The false refinements that would keep her out.
~Horace
Human destiny is bound to remain a gamble, because at some unpredictable time and in some unforeseeable manner nature will strike back.
~Rene Dubos
You think you can fix everything, change everything. But there will come a day when things cannot be fixed. And, you know what, it will be a day just like today.
~American Indian elder
The earth we abuse and the living things we kill will, in the end, take their revenge
~Marya Mannes
We cannot command Nature except by obeying her.
~Francis Bacon
~
Like winds and sunsets, wild things were taken for granted until progress began to do away with them
~Aldo Leopold
Nature's laws affirm instead of prohibit. If you violate her laws you are your own prosecuting attorney, judge, jury, and hangman.
~Luther Burbank
We never know the worth of water till the well is dry.
~Thomas Fuller
We have met the enemy and he is us.
~Walt Kelly
~~
Posted from the Grove
Drive Nature forth by force, she'll turn and rout
The false refinements that would keep her out.
~Horace
Human destiny is bound to remain a gamble, because at some unpredictable time and in some unforeseeable manner nature will strike back.
~Rene Dubos
You think you can fix everything, change everything. But there will come a day when things cannot be fixed. And, you know what, it will be a day just like today.
~American Indian elder
The earth we abuse and the living things we kill will, in the end, take their revenge
~Marya Mannes
We cannot command Nature except by obeying her.
~Francis Bacon
~
Like winds and sunsets, wild things were taken for granted until progress began to do away with them
~Aldo Leopold
Nature's laws affirm instead of prohibit. If you violate her laws you are your own prosecuting attorney, judge, jury, and hangman.
~Luther Burbank
We never know the worth of water till the well is dry.
~Thomas Fuller
We have met the enemy and he is us.
~Walt Kelly
~~
~Andrea Mauro: girls gone wild   (6:45)   overnight campout music festival, two songs, friends – get to know them, pleasant escape
~
~Justin Griffiths:  Wild West   (2:20)   high fashion set to music in a white sands desert
~~
The sun, the moon and the stars would have disappeared long ago… had they happened to be within the reach of predatory human hands.   ~Havelock Ellis
My objective was to hurt the other fighters. I wanted to hurt them. I wanted to be merciless. Man, I was a wild thing. It's kind of a drug, a rush.
~Mike Tyson
"Denna is a wild thing," I explained. "Like a hind or a summer storm. If a storm blows down your house, or breaks a tree, you don't say the storm was mean. It was cruel. It acted according to its nature and something unfortunately was hurt. The same is true of Denna."
~Patrick Rothfuss
~
There is a sufficiency in the world for man's need but not for man's greed.
~Mohandas Gandhi
The universe is not required to be in perfect harmony with human ambition.
~Carl Sagan
Till now man has been up against Nature; from now on he will be up against his own nature.
~Dennis Gabor
Human consciousness arose but a minute before midnight on the geological clock. Yet we mayflies try to bend an ancient world to our purposes, ignorant perhaps of the messages buried in its long history. Let us hope that we are still in the early morning of our April day.
~Stephen Jay Gould
~~
VIDEO:
A free spirit takes liberties even with liberty itself.
~Francis Picabia
I'm definitely still wild at heart.
~Jack Nicholson
Inside all of us is… hope. Inside all of us is… fear. Inside all of us is… adventure. Inside all of us is a wild thing.
~Maurice Sendak
This whole world is wild at heart and weird on top.
~David Lynch
~
If you try to tame her she will fly away, because pretty little spirits like her, never like to be caged.
~Nikki Rowe
I die, as I have lived, a free spirit, an Anarchist, owing no allegiance to rulers, heavenly or earthly.
~Voltairine de Cleyre
The only way to deal with an unfree world is to become so absolutely free that your very existence is an act of rebellion.
~Albert Camus
One radical free spirit nonconformist is pretty much like another.
~George Will
A prayer for the wild at heart kept in cages.
~Tennessee Williams
~~
~Spira:  Cayenne   (10:41)    trust, or not trust
https://vimeo.com/423630087
~
~MagnetFilm:  The Gunfighter   (8:49)   mix of silliness and secrets
https://www.youtube.com/watch?v=cWs4WA–eKU
~~
Maybe love, too, is beautiful because it has a wildness that cannot be tamed. I don't know. All I know is that passion can take you up like a house of cards in a tornado, leaving destruction in its wake. Or it can let you alone because you've built a stone wall against it, set out the armed guards to keep it from touching you. The real trick is not to let it in, but to hold on. To understand that the heart is as wide and vast as the universe, but that we come to know it best from here, this place is gravity and stability, where our feet can still touch ground.
~Deb Caletti
Teach self-denial and make its practice pleasure, and you can create for the world a destiny more sublime that ever issued from the brain of the wildest dreamer.
~Sir Walter Scott
Love is an untamed force. When we try to control it, it destroys us. When we try to imprison it, it enslaves us. When we try to understand it, it leaves us feeling lost and confused.
~Paulo Coelho
Be wild and crazy and drunk with Love,
if you are too careful, Love will not find you.
~Rumi
~
Men couldn't care less if your strands are perfectly styled and neat. In fact, he might like you more with some wildness or bedhead, since it shows you're carefree and relaxed.
~Helen Fisher
Most orgies that you go to, I have found, most of it is sad. All that wildness, all those laughs were like the shining silver and gold paper on packages, but there was nothing inside.
~Sammy Davis, Jr
Our eyelashes brushed like they would weave together by themselves, turning us into one wild thing. I say, "I think I missed you before I met you even."
~Francesca Lia Block
~
There is a season for wildness and a season for settledness, and this is neither. This season is about becoming.
~Shauna Niequist
In our bones we need the natural curves of hills, the scent of chaparral, the whisper of pines, the possibility of wildness.
~Richard Louv
~~
MUSIC:
Wild women are the only kind
That really get by,
'Cause Wild Women don't worry
Wild Women don't get the blues.
~Ida Cox
With the wild nature as ally and teacher we see not through two eyes but through the many eyes of intuition. With intuition we are like the starry night, we gaze at the world through a thousand eyes. The wild woman is fluent in the language of dreams, images, passion, and poetry.
~Clarissa Pinkola Estes
We are all filled with a longing for the wild. There are few culturally sanctioned antidotes for this yearning. We were taught to feel shame for such a desire. We grew our hair long and used it to hide our feelings. But the shadow of Wild Woman still lurks behind us during our days and in our nights. No matter where we are, the shadow that trots behind us is definitely four-footed.
~Clarissa Pinkola Estes
There is no beast, no rush of fire, like woman so untamed.
She calmly goes her way where even panthers would be shamed.
~Aristophanes
Maybe some women aren't meant to be tamed. Maybe they just need to run free until they find someone just as wild to run with them.
~Candace Bushnell
Gather yourself by the sea shore and I will love you there. Assemble yourself with wild things, with songs of the sparrow and sea-foam. Let mad beauty collect itself in your eyes and it will shine – Calling me. For I long for a man with nests of wild things in his hair. A man who will Kiss the Flame.
~Jewel
A wild thing may say wild things.
~Abigail Williams
A succulent wild woman is one of any age who feels free to fully express herself in every dimension of her life.
~Sark
I spent half my money on gambling, alcohol and wild women. The other half I wasted.
~W C Fields
~~
~Lou Reed's Walk On The Wild Side
~Himself:   (4:02)   video truest to lyrics
https://www.youtube.com/watch?v=6h5F5WemHys
-or-
~Alice Phoebe Lou:   (3:37)   sunny day for a dark song
https://www.youtube.com/watch?v=WVBfmOYvTiI
-or-
~Vanessa Paradis   (3:29)   brazen, impudent
https://www.youtube.com/watch?v=7Dbx5JCqVxg
-or-
~Moby & Selah Sue   (5:10)   understated, haunting
https://www.youtube.com/watch?v=6Nl8dlaP5bo
-or-
~Suzanne Vega:   (4:17)   sung in story mode
https://www.youtube.com/watch?v=pEXGLRLhWls
~~
~John Legend:   Wild   (3:34)   love-tamed
https://www.youtube.com/watch?v=279RNoP5UyU
~
~Alessia Cara: Wild Things   (3:56)   new gen's declaration of independence
https://www.youtube.com/watch?v=De30ET0dQpQ
~~
When despair for the world grows in me and I wake in the night at the least sound in fear of what my life and my children's lives may be, I go and lie down where the wood drake rests in his beauty on the water, and the great heron feeds. I come into the peace of wild things who do not tax their lives with forethought of grief. I come into the presence of still water. And I feel above me the day-blind stars waiting with their light. For a time I rest in the grace of the world, and am free.
~Wendell Berry
Come to the woods, for here is rest. There is no repose like that of the green deep woods. Sleep in forgetfulness of all ill.
~John Muir
~
Sometimes it happens that you become one, in some rare moment. Watch the ocean, the tremendous wildness of it–and suddenly you forget your split, your schizophrenia; you relax. Or, moving in the Himalayas, seeing the virgin snow on the Himalayan peaks, suddenly a coolness surrounds you and you need not be false because there is no other human being to be false to. You fall together.
~Rajneesh
An autumn forest is such a place that once entered you never look for the exit!
~Mehmet Murat ildan
Hidden in the glorious wildness like unmined gold.
~John Muir
If I paint a wild horse, you might not see the horse… but surely you will see the wildness!
~Pablo Picasso
~~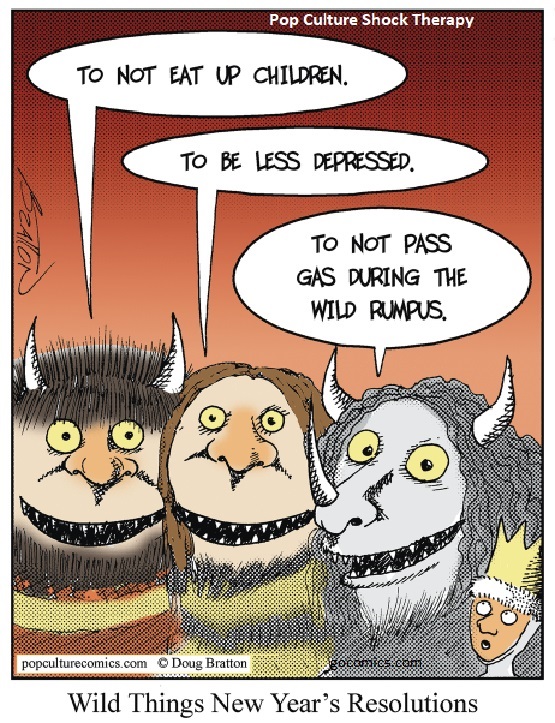 ~~
The strongest oak of the forest is not the one that is protected from the storm and hidden from the sun. It's the one that stands in the open where it is compelled to struggle for its existence against the winds and rains and the scorching sun.
~Napoleon Hill
And into the forest I go, to lose my mind and find my soul.
~John Muir
These woods are where silence has come to lick its wounds.
~Samantha Hunt
This forest eats itself and lives forever.
~Barbara Kingsolver
The clearest way into the universe is through a forest wilderness.
~John Muir
A forest is mystery but the desert is truth. Life pared to the bone.
~Keith Miller
~
An infinity of forest lies dormant within the dreams on one acorn.
~Wayne W Dyer
A true forest is not merely a storehouse full of wood, but, as it were, a factory of wood.
~Theodore Roosevelt
~
Large or small, [the garden] should be orderly and rich. It should be well fenced from the outside world. It should by no means imitate either the willfulness or the wildness of nature, but should look like a thing never to be seen except near the house. It should, in fact, look like part of the house.
~William Morris
The gardener cultivates wildness, but he does so carefully and respectfully, in full recognition of its mystery.
~Michael Pollan
~~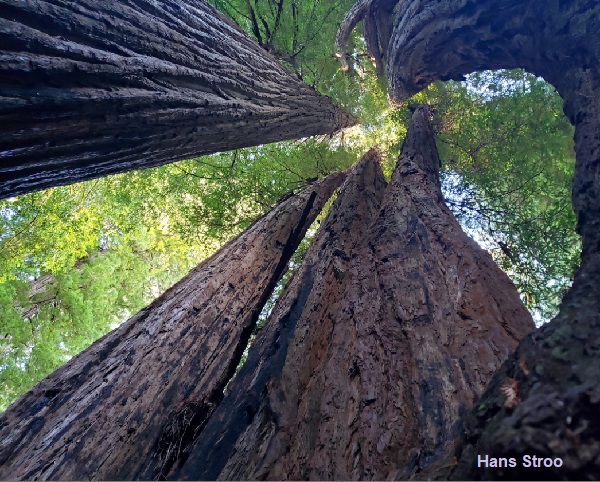 Redwoods
someone's at the door
wild tree spiraling skyward
points a direction
answers the unasked question
the stars are knocking it said
~~
I never saw a wild thing sorry for itself. A small bird will drop frozen dead from a bough without ever having felt sorry for itself.
~D H Lawrence
When I look into the eyes of an animal I do not see an animal. I see a living being. I see a friend. I feel a soul.
~Anthony Douglas Williams
All conservation of wildness is self-defeating, for to cherish we must see and fondle, and when enough have seen and fondled, there is no wilderness left to cherish.
~Aldo Leopold
Those who wish to pet and baby wild animals "love" them. But those who respect their natures and wish to let them live normal lives, love them more.
~Edwin Way Teale
Managing wildlife? It's wild! It don't need managing, leave it alone.
~Russell Brand
~
Seeing wildlife is like seeing celebrities, only better.
~Tanja Andrews
Like winds and sunsets, wild things were taken for granted until progress began to do away with them
~Aldo Leopold
We never know the worth of water till the well is dry.
~Thomas Fuller
The animals of the planet are in desperate peril. Without free animal life I believe we will lose the spiritual equivalent of oxygen.
~Alice Walker
We can try to kill all that is native, string it up by its hind legs for all to see, but spirit howls and wildness endures.
~Terry Tempest Williams
~ ~
@Writers Platform
If you have a structure beforehand, you're sort of stuffing your story into a pre-assembled box. You don't want that to happen. What you want in your writing is to have a sort of wildness that occurs. And then, out of the wildness, a structure emerges.
~Colum McCann
All of my wildness is in the writing. I have discovered I have to be orderly and boring in my personal life to be wild in my work.
~Kate Zambreno
Adventure, with all its requisite danger and wildness, is a deeply spiritual longing written into the soul of man.
~John Eldredge
Reading is where the wild things are.
~Jeanette Winterson
What I sought in books was imagination. It was depth, depth of thought and feeling; some sort of extreme of subject matter; some nearness to death; some call to courage. I myself was getting wild; I wanted wildness, originality, genius, rapture, hope. … What I sought in books was a world whose surfaces, whose people and events and days lived, actually matched the exaltation of the interior life. There you could live.
~Annie Dillard
~
Without art, the crudeness of reality would make the world unbearable.
~George Bernard Shaw
It is what you read when you don't have to that determines what you will be when you can't help it.
~Oscar Wilde
A wild, untamed youth learns nobility through art.
~Jacques d'Amboise
~
You cannot write for children They're much too complicated. You can only write books that are of interest to them.
~Maurice Sendak
~~
Exercise Prompt:   wild
~~
The word "wilderness" occurs approximately three hundred times in the Bible, and all its meanings are derogatory.
~René Dubos
One of the darkest evils of our world is surely the unteachable wildness of the Good.
~H G Wells
~
I conceive that the land belongs to a vast family of which many are dead, few are living, and countless numbers are still unborn.
~Author unknown
We do not inherit the earth from our ancestors, we borrow it from our children.
~American Indian proverb
I think the environment should be put in the category of our national security. Defense of our resources is just as important as defense abroad. Otherwise what is there to defend?
~Robert Redford
The highest treason, the meanest treason, is to deny the holiness of this little blue planet on which we journey through the cold void of space.
~Edward Abbey
If wilderness is outlawed, only outlaws can save wilderness.
~Edward Abbey
~~
The Exercise:
~BarTalk:
graduation
free at last from the censoring walls
loose and at large in lyceum's halls
enter the wild wood hunting the rare new-thought
wise words of poetry, rebound, echoing, caught
shun the sanity of sameness most earnestly fought
create worlds of such beauty demi-godlings have wrought
know sin as the school where eternity is taught
how else master the knowledge of ought and ought-not
star bound under star rules, vault of heaven we sought
cashed in our goodness and sins for the wisdom it bought
paid full fare for the ticket we got
~
party poll
howz things – from the host
hard – said the porn star
bizaare – said the newsman
perched on the brink
wild – said the huntsman
crazy – said the shrink
cool -said the iceman
some chill for your drink?
~
Saloon Town
Gone from mild to wild
Exuberance emerging
Party down in party town
Bust loose to celebrate
Surrendering to urges
~
Of Thee I Sing
Born for revolution independence instruction
Dominion over Indian, conquer the continent
Mother to quarrels of bickering children
Ferment and foment instant fresh at the moment
Raw farms full barns of crisp entertainment
Sparkling new ones, novel messages to market
Flowers of the garden, fragments for segments
Specialize vocalize home on the target
Talent pool energized, fertilized by the world
Song as a sport, stage and screen using words
Voracious most appetite, news larger than life
The Wild West in Washington, not a surprise
~
5-7-5
the day dawns blue skies
nothing so wild as the wind
call it politics
~~
An infinity of forest lies dormant within the dreams on one acorn.
~Wayne W Dyer
A true forest is not merely a storehouse full of wood, but, as it were, a factory of wood.
~Theodore Roosevelt
~
Large or small, [the garden] should be orderly and rich. It should be well fenced from the outside world. It should by no means imitate either the willfulness or the wildness of nature, but should look like a thing never to be seen except near the house. It should, in fact, look like part of the house.
~William Morris
The gardener cultivates wildness, but he does so carefully and respectfully, in full recognition of its mystery.
~Michael Pollan
~
And Max, the king of all wild things, was lonely and wanted to be where someone loved him best of all.
~Maurice Sendak
You can't give your heart to a wild thing.
~Truman Capote
Then from far away across the world he smelled good things to eat, so he gave up being king of the wild things.
~Maurice Sendak
There are some who can live without wild things and some who cannot.
~Aldo Leopold
I cry a lot because I miss people. They die and I can't stop them. They leave me and I love them more.
~Maurice Sendak
There are so many beautiful things in the world which I will have to leave when I die, but I'm ready, I'm ready, I'm ready.
~Maurice Sendak
~ ~
Quotes harvested from:
https://azquotes.com,  http://www.quotegarden.com,  https://wiseoldsayings.com
~
Video Harvest:  https://vimeo.com,  https://youtube.com
~. .~