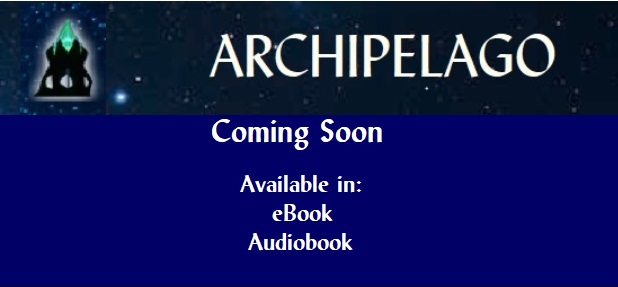 Quoted in The Grove:   garden
I am writing in the garden. To write as one should of a garden one must not write outside it or merely somewhere near it, but in the garden.
~Frances Hodgson Burnett
Gardens always mean something else, man absolutely uses one thing to say another.
~Robert Harbison
In a field I am the absence of field. That is always the case. Wherever I am, I am what is missing. When I walk I part the air and always the air moves in to fill the space where my body has been. We all have reasons for moving. I move to keep things whole.
~Mark Strand
EndQuote:
Nature poets can't walk across the backyard without tripping over an epiphany.
~Christian Wiman
~ ~
Exercise Prompt for 08/16:  history
~ ~
Gardening requires lots of water — most of it in the form of perspiration.
~Lou Erickson
Observation. — Nevertheless, what a man needs in gardening is a cast-iron back, with a hinge in it.
~Charles Dudley Warner
Gardening is a kind of disease. It infects you, you cannot escape it. When you go visiting, your eyes rove about the garden; you interrupt the serious cocktail drinking because of an irresistible impulse to get up and pull a weed.
~Lewis Gannit
~ ~
Posted from the Grove
Gardening is about enjoying the smell of things growing in the soil, getting dirty without feeling guilty, and generally taking the time to soak up a little peace and serenity.
~Lindley Karstens
You can bury a lot of troubles digging in the dirt.
~Author Unknown
If I finish my day with no garden dirt under my fingernails and nothing new learned, it is a day wasted!
~Valerie Clague
Broad acres are a patent of nobility; and no man but feels more of a man in the world if he have a bit of ground that he can call his own. However small it is on the surface, it is four thousand miles deep; and that is a very handsome property.
~Charles Dudley Warner
~~
~Sotheby's:  Hieronymus Bosch's Garden of Earthly Delights   (2:59)
Anatomy Of An Artwork
https://www.youtube.com/watch?v=zD_nwg9CMzw
~
~Jorge Luis Borges: From — Aprendiendo   (4:22)   enduring
https://www.patrickwanis.com/you-learn-after-a-while-comes-the-dawn-the-poem-video-text-audio/#:~:text
So plant your own gardens and decorate your own soul, instead of waiting for someone to bring you flowers.
~Jorge Luis Borges
~
~Back To The Garden   (2:29)   stranger than fiction
https://www.youtube.com/watch?v=JS1f8isJh9Q&list
~~
A cloak of loose, soft material, held to the earth's hard surface by gravity, is all that lies between life and lifelessness.
~Wallace H Fuller
Human vanity can best be served by a reminder that, whatever his accomplishments, his sophistication, his artistic pretension, man owes his very existence to a six-inch layer of topsoil — and the fact that it rains.
~Anonymous
I think this is what hooks one to gardening: it is the closest one can come to being present at creation.
~Phyllis Theroux
~
Last night, there came a frost, which has done great damage to my garden…. It is sad that Nature will play such tricks on us poor mortals, inviting us with sunny smiles to confide in her, and then, when we are entirely within her power, striking us to the heart.
~Nathaniel Hawthorne
When one of my plants dies, I die a little inside too.
~Terri Guillemets
When you have done your best for a flower, and it fails, you have some reason to be aggrieved.
~Frank Swinnerton
A garden is always a series of losses set against a few triumphs, like life itself.
~May Sarton
Despite the gardener's best intentions, Nature will improvise.
~Michael P Garofalo
~ ~
VIDEO:
Successful gardening is doing what has to be done when it has to be done the way it ought to be done whether you want to do it or not.
~Jerry Baker
Nature, to be commanded, must be obeyed.
~Francis Bacon
And I beseech you, forget not to informe yourselfe as dilligently as may be, in things that belong to Gardening.
~John Evelyn
A gardener's best tool is the knowledge from previous seasons. And it can be recorded in a $2 notebook.
~Andy Tomolonis
There is no gardening without humility. Nature is constantly sending even its oldest scholars to the bottom of the class for some egregious blunder.
~Alfred Austin
Good decisions come from experience. Experience comes from making bad decisions.
~Mark Twain
There are no gardening mistakes, only experiments.
~Janet Kilburn Phillips
We know more about the movement of celestial bodies than about the soil underfoot.
~Leonardo da Vinci
~~
~Short of The Week:  Garden Party   (7:21 )   mute with mystery
https://www.youtube.com/watch?v=bX8GaZ3O4-Q
~
~William Garratt:  The Garden of Eden   (1:30)   fun
https://vimeo.com/85155089
~ ~
The greatest fine art of the future will be the making of a comfortable living from a small piece of land.
~Abraham Lincoln
The garden is the poor man's apothecary.
~German Proverb
Unemployment is capitalism's way of getting you to plant a garden.
~Orson Scott Card
If you are a gardener, you can always put "Plant Manager" on your résumé.
~Author Unknown
~ ~
MUSIC:
Her heart was a secret garden and the walls were very high.
~William Goldman
The hours I spend with you I look upon as sort of a perfumed garden, a dim twilight, and a fountain singing to it. You and you alone make me feel that I am alive. Other men it is said have seen angels, but I have seen thee and thou art enough.
~George Edward Moore
Won't you come into the garden? I would like my roses to see you.
~Richard Brinsley Sheridan
~~
~Lydia Lee:  Grey to Green   (3:57)   nostalgia, menace and promise
~
~Rob Russell:  Back To The Garden 1969  (5:41)   montage: history as prophecy
~
~Shaun Bosch, feat. Emily Coulston:  Garden   (5:06)   leaving the garden, alone
~
~Dua Lipa:  Garden   (4:20)   lyrics
~~
Friends are "annuals" that need seasonal nurturing to bear blossoms. Family is a "perennial" that comes up year after year, enduring the droughts of absence and neglect. There's a place in the garden for both of them.
~Erma Bombeck
Remember that children, marriages, and flower gardens reflect the kind of care they get.
~H Jackson Brown, Jr
Someone is sitting in the shade today because someone planted a tree a long time ago.
~Warren Buffett
~
Gardening is the art that uses flowers and plants as paint, and the soil and sky as canvas.
~Elizabeth Murray
Gardening is the slowest of the performing arts.
~Author unknown
~
I love being asked to identify plants, and I don't know which gives me more pleasure: to know what they are or not to know what they are.
~Elizabeth Lawrence
Exclusiveness in a garden is a mistake as great as it is in society.
~Alfred Austin
~ ~

~~
When weeding, the best way to make sure you are removing a weed and not a valuable plant is to pull on it. If it comes out of the ground easily, it is a valuable plant.
~Author unknown
Tomatoes and squash never fail to reach maturity. You can spray them with acid, beat them with sticks and burn them; they love it.
~S J Perelman
Essential advice for the gardener: grow peas of mind, lettuce be thankful, squash selfishness, turnip to help thy neighbor, and always make thyme for loved ones.
~Author Unknown
With fronds like these, who needs anemones?
~Frank Muir
My rule of green thumb for mulch is to double my initial estimate of bags needed, and add three. Then I'll only be two bags short.
~Author Unknown
If there was a big gardening convention, and you got up and gave a speech in favor of fast-motion gardening, I bet you would get booed right off the stage. They're just not ready.
~Jack Handey
Weed it and reap.
~Gardening Saying
~~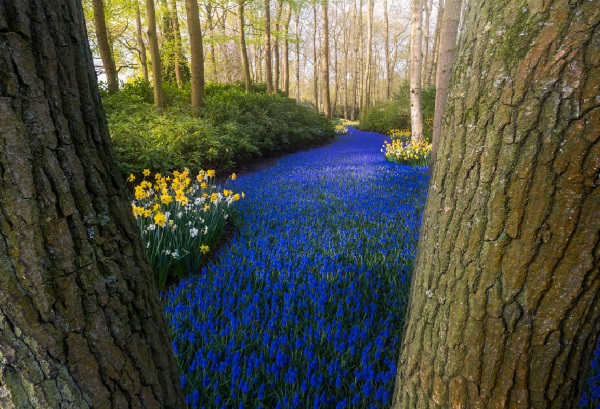 ~~
Remedies for Growth. The human thing is gardening, pruning. Nature is shameless & profligate, our job is editorial.
~David Warren
The weeds keep multiplying in our garden, which is our mind ruled by fear. Rip them out and call them by name.
~Sylvia Browne
Two things cannot be in one place. Where you tend a rose, my lad, a thistle cannot grow.
~Frances Hodgson Burnett
~
What is a weed? A plant whose virtues have never been discovered.
~Ralph Waldo Emerson
A weed is a plant that has mastered every survival skill except for learning how to grow in rows.
~Doug Larson
If dandelions were rare and fragile, people would knock themselves out to pay $14.95 a plant, raise them by hand in greenhouses, and form dandelion societies and all that. But, they are everywhere and don't need us and kind of do what they please. So we call them weeds and murder them at every opportunity
~Robert Fulghum
A weed is no more than a flower in disguise.
~James Russell Lowell
~ ~
@Writers Platform
Garden writing is often very tame, a real waste when you think how opinionated, inquisitive, irreverent and lascivious gardeners themselves tend to be. Nobody talks much about the muscular limbs, dark, swollen buds, strip-tease trees and unholy beauty that have made us all slaves of the Goddess Flora.
~Ketzel Levine
In gardens, beauty is a by-product. The main business is sex and death.
~Sam Llewelyn
Gardens… should be like lovely, well-shaped girls: all curves, secret corners, unexpected deviations, seductive surprises and then still more curves.
~H E Bates
From an aunt, long ago: "Death has come for me many times but finds me always in my lovely garden and leaves me there, I think, as an excuse to return."
~Robert Brault
~~
Glass Table:
~Stephkats:  Being In Love
Mientras escucho a los pájaros cantar su mejor canción,
mientras miro a mi hermoso alrededor,
se aviva mi alma, se aviva mi espíritu
pienso en ti, y siento mi corazón latir…
Pues es magnífico sentir mi corazón agrandarse y sentirlo lleno de amor, pero puedo sentir también.. la nostalgia y la tristeza al imaginar una vida sin ti..
As I listen to the birds sing their best song,
As I look around and see how beautiful is the world,
my soul is revived, my spirit is revived
I think of you, and I feel my heart beat …
Well it is magnificent to feel my heart grow and feel full of love, but I can also feel .. nostalgia and sadness when imagining a life without you ..
~~
Nature abhors a garden.
~Michael Pollan
Gardening is always more or less a warfare against nature. It is true we go over to the 'other side' for a few hints, but we might as well abandon our spades and pitchforks as pretend that nature is everything and art nothing.
~Shirley Hibberd
A garden was the primitive prison, till man with Promethean felicity and boldness, luckily sinned himself out of it.
~Charles Lamb
~
Coffee. Garden. Coffee. Does a good morning need anything else?
~Betsy Cañas Garmon
My little bit of earth in the front garden is one of the places that I find my bearings. The rhythm of my day begins with a cup of coffee and a little bit of weeding or dreaming.
~Betsy Cañas Garmon
~~
Exercise Prompt:  garden
~~
~BarTalk
Princess Valiant
Serendipity, lost forgetfully
A book, a diary described a brook
Near lakeside sedge, a thorny hedge
A hidden wall forestalling all
Cemented shards on embedded guards on
Someone's lonely secret garden
Serendipity, my discovery
School house dance found by chance
Her poetry 'neath a willow tree
I fain would see, would feign to meet
Play coy and meek, play hide to seek
Woo fair lady, plead her, be my dear
Serendipity, yet woe is me
To heed the call meant climb the wall
Shard shredded skin, but she's not in
But word is out what love's about
Conquer all means jump not fall
Find she's a he, not meant for me
Yet secret gardens have their fountains
Friendship certain, spared love's mountain
~
The Test
Fresh from the oven
Garden of Eden
Expelled from the womb
Students for the classroom
Sin taught avatars
Gift of the stars
Sift good from evil
Universe.ity level
War fraught memories
Spankings of history
Seed time to harvest
Hard rules to digest
Now the finals
Questions eternal
Not test to scale
But pass or fail
~
MissDirection
Fraught deeds of the day
Bought seeds for the night
Sought harvest of stars
Wrought garden of lights
Set waiting for moon rise
My night's misguided bet
A cloud obscured bloom
Missed flower of sunset
Evening's opting for east
Over the certainty west
Twilight's horizon-set gloom
Skyline glow but not the best
~~
In the garden I tend to drop my thoughts here and there. To the flowers I whisper the secrets I keep and the hopes I breathe. I know they are there to eavesdrop for the angels.
~Dodinsky
There may be fairies at the bottom of the garden. There is no evidence for it, but you can't prove that there aren't any, so shouldn't we be agnostic with respect to fairies?
~Richard Dawkins
Isn't it enough to see that a garden is beautiful without having to believe that there are fairies at the bottom of it too?
~Douglas Adams
~
In my garden I spend my days; in my library I spend my nights. My interests are divided between my geraniums and my books. With the flower I am in the present; with the book I am in the past.
~Alexander Smith
If you have a garden and a library, you have everything you need.
~Cicero
~ ~
Quotes harvested from:  https://azquotes.com,  http://www.quotegarden.com https://quotelines.com, https://wiseoldsayings.com
Video Harvest:  https://vimeo.com, https://youtube.com
Curated by: Wordgrove
~. .~