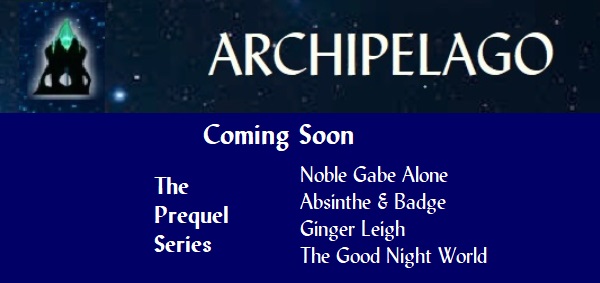 Quoted in The Grove:
You wear a mask for so long, you forget who you were beneath it.
~Alan Moore
We understand how dangerous a mask can be. We all become what we pretend to be.
~Patrick Rothfuss
We all wear masks, and the time comes when we cannot remove them without removing some of our own skin.
~André Berthiaume
EndQuote:
I think that is why we stay close to our families, no matter how neurotic the members, how deeply annoying or dull- because when people have seen you at your worst, you don't have to put on the mask as much.
~Anne Lamott
~ ~
Exercise Prompt for 08/09:  garden
~ ~
Without wearing any mask we are conscious of, we have a special face for each friend.
~Oliver Wendell Holmes, Sr.
Although I know it's unfair, I reveal myself one mask at a time.
~Stephen Dunn
There is a life behind the personality that uses personalities as masks. There are times when life puts off the mask and deep answers unto deep.
~Dion Fortune
Personality is a mask you believe in.
~Robert J White
~ ~
Posted from the Grove
The mask means to me: freshness of color, sumptuous decoration, wild unexpected gestures, very shrill expressions, exquisite turbulence.
~James Ensor
Some of us wear the mask prouder than others.
~Lady Gaga
Behind this mask there is more than just flesh. Beneath this mask there is an idea… and ideas are bulletproof.
~Alan Moore
I believe in my mask ̶ The man I made up is me I believe in my dance ̶ And my destiny
~Sam Shepard
I wear the mask. It does not wear me.
~Man in the Iron Mask
~~
~Insider:  How Masks Are Made For Hollywood   (4:20)
https://www.youtube.com/watch?v=na6txUn-29Q
~
~Brick In The Yard:  Lifecasting Tutorial   (13:32)
https://www.youtube.com/watch?v=PDCeyHnCA1o
~~
In a world where everything is ridiculous, nothing can be ridiculed. You cannot unmask a mask.
~Gilbert K Chesterton
Well, when I was a kid, if my father was witnessing something that he thought was particularly outrageous or he was looking at some sort of a question that he thought lacked proper definition, he would say, Well, at least Jesse James had the honor to wear a mask.
~Richard Neal
Men take more pains to mask than mend.
~Benjamin Franklin
~ ~
VIDEO:
Do they love you or the mask you put on every day?
~Shamika Bowers
I learned in high school, if I hold up an effigy, a mask, or a lie, that mask will get all the love, not me.
~Lynn Breed
Say the whole point of love is to try to get your fingers through the holes in the lover's mask. To get some kind of hold on the mask, and who cares how you do it.
~David Foster Wallace
Love has a powerful way of removing the mask we all insist on wearing.
~Jessy
Love takes off masks that we fear we cannot live without and know we cannot live within.
~James A Baldwin
~~
~Shakespeare Solos, feat. Joanna Vanderham:  Juliet   (1:38)   'The mask of night is on my face'
https://www.youtube.com/watch?v=XMeZiZeipVw
~
~Washington Drama Club:  Masks   (5:11)   from a poem
https://www.youtube.com/watch?v=xIOTVhuhmFY
She had blue skin, And so did he.
He kept it hid And so did she.
They searched for blue
Their whole life through,
Then passed right by-
And never knew.
~Shel Silverstein
~
~Momentum Studios:  Masked   (15:00)   coming of age, transgender
https://www.youtube.com/watch?v=bLk8Dxf1xFk&t=802sKalhil
~ ~
Celebrity is a mask that eats into the face.
~John Updike
Wit is often a mask. If you tear it you will find either genius irritated or cleverness juggling.
~Khalil Gibran
Every profound spirit needs a mask: even more, around every profound spirit a mask is continually growing.
~Friedrich Nietzsche
It's a terrible thing to be alone – yes it is – it is – but don't
lower your mask until you have another mask prepared beneath – as terrible as you like  ̶ but a mask.
~Katherine Mansfield
~ ~
MUSIC:
Acting is like a Halloween mask that you put on.
~River Phoenix
Acting deals with very delicate emotions. It is not putting up a mask. Each time an actor acts he does not hide; he exposes himself.
~Rodney Dangerfield
Acting is largely about putting on masks, and music is about removing them.
~Hugh Laurie
~~
~Tina Carlyle dance from The Mask   (3:03)   Jim Carrey/Cameron Diaz
~
~Persona 5 – LoFi HipHop:  Beneath the Mask   (3:47)   dreamy cartoon drama
~
~Phantom of the Opera:  The Music of the Night   (5:25)   haunting classic
~
~Royal & the Serpent:  Underneath the Mask   (2:58)   surreal dance
~
~Future:  Mask Off   (4:49)   dystopian
~~
We wear the mask that grins and lies.
~Paul Laurence Dunbar
No matter how much a snake sheds skin, it's still a snake.
~Alan Knott-Craig
No mask like open truth to cover lies,
As to go naked is the best disguise.
~William Congreve
The worst thing about being lied to is knowing you're not worth the truth.
~Jean Paul Sartre
~ ~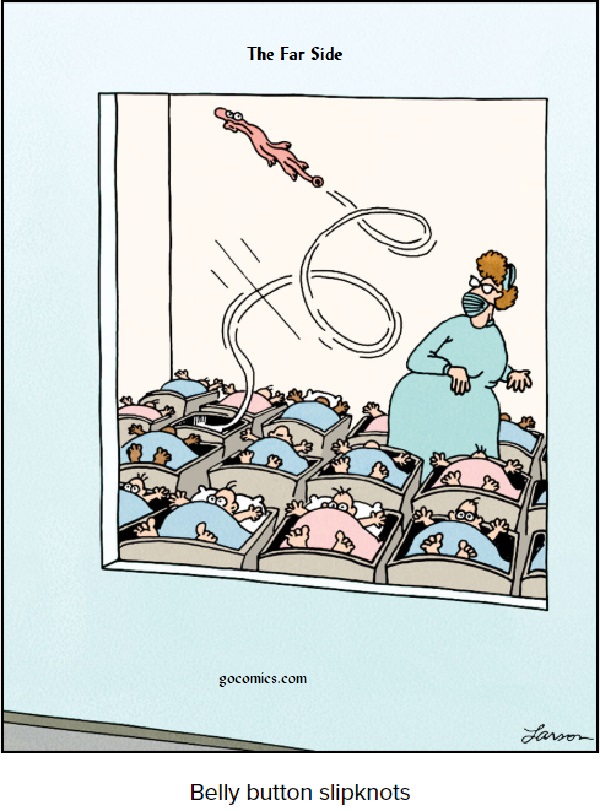 ~~
In the event of a cabin failure, oxygen masks will drop from the ceiling, and untangling them will annoy you before you die.
~Frankie Boyle
I got the bill for my surgery. Now I know what those doctors were wearing masks for.
~James H Boren
Humor is the mask of wisdom.
~Friedrich Durrenmatt
~~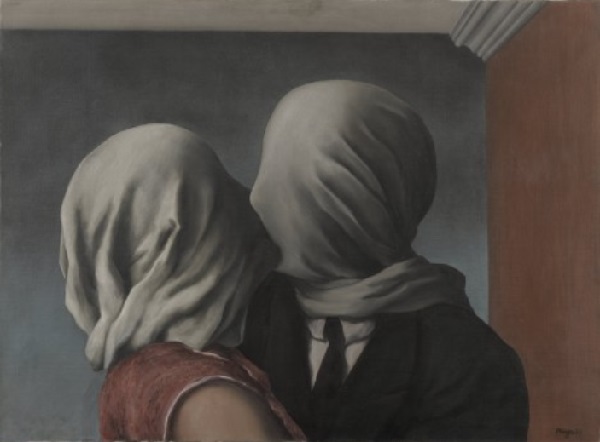 René Magritte – The Lovers
~~
Dignity is a mask we wear to hide our ignorance.
~Elbert Hubbard
Fear stops a lot of people. Fear of failure, of the unknown, of risk.
And it masks itself as procrastination.
~Lisa Anderson
…all cynicism masks a failure to cope.
~John Fowles
Cool superiority as a mask for overflowing insecurity.
~Deb Caletti
Anybody who wears a mask is scared.
~Gump Worsley
~ ~
@Writers Platform
A mask tells us more than a face.
~Oscar Wilde
Sometimes it's not the people who change, it's the mask that falls off.
~Haruki Murakami
~~
Exercise Prompt:  mask
~~
Life will show you masks that are worth all your carnivals
~Ralph Waldo Emerson
Tear off the mask. Your face is glorious
~Rumi
~~
~BarTalk:
masquerade
stars mask the horror of infinite emptiness
love masks life's crippling loneliness
deserts mask a nocturnal liveliness
storms mask a rain-thirsty needfulness
sunsets mask the oncoming darkness
sunrises mask the passage from blindness
jungles mask nature's green's temporariness
seas mask deep fathoms of alien vividness
cuisine masks the slaughter for hungriness
drink masks the daily ordinariness
church masks the terror of not-knowingness
red masks the poppy's euphoric deadliness
music serves to mask life's aural aridness
beauty plays the mask to cover life's ugliness
art works to mask life's overall barrenness
life's the mask that overlays nothingness
~
crusade
facade for the face
a mask against mace
protection the task
in discussing race
the questions to ask
pinned to the mast
are matters of honor
not simply of color
righting the past
fighting in place
~
5-7-5-7-7 x 3
face masked but not veiled
eyes alive with intention
dancing, inviting
blue pools of sweet seduction
turn noun to verb at the ball
~
eyes firm with purpose
hide to thwart identity
tasked with obstruction
germ-free mask, banker's camera
hidden face at Halloween
~
spoken for by law
but the eyes, love at first sight
a sin without shame
tho masked to show indifference
heart stops each forbidden beat
~
5-7-5 x 4
sly teasing insults
habit of the beloved
playful mask was love
~
hiding in plain sight
eyes wide but unreadable
magic of the mask
~
wild with excitement
blood racing, grows tumescent
her mask just said yes
~
consumed consuming
chose blameless death by diet
used the mask of fate
~~
Man is least himself when he talks in his own person. Give him a mask, and he will tell you the truth.
~Oscar Wilde
In a jump, the subject, in a sudden burst of energy, overcomes gravity. He cannot simultaneously control his expressions, his facial and his limb muscles. The mask falls. The real self becomes visible. One only has to snap it with the camera.
~Philippe Halsman
~
The humble, meek, merciful, and just are everywhere of one religion; and when death has taken off the mask they will know one another, though the diverse liveries they wear here make them strangers.
~William Penn
We are the eyes of the cosmos. So that in a way, when you look deeply into somebody's eyes, you're looking deep into yourself, and the other person is looking deeply into the same self.
~Alan Watts
I have consecrated my life to changing matter into spirit with the hope of one day seeing it all. Seeing in its total form, while wearing the mask, from the distance of death. And there, in the eternal destiny, to seek the face I had before the world was made.
~Joel-Peter Witkin
Life is a mask through which the universe expresses itself.
~Frank Herbert
~ ~
Harvested from:  https://azquotes.com, https://geckoandfly.com
~. .~