Quoted in The Grove:
Wine wears no breeches.
~English proverb
Wine makes old wives wenches.
~English proverb
When wine enters modesty departs.
~Italian Proverb~~
EndQuote:
There are spunky little angels at the top of a bottle of wine and fearless little devils at the bottom.
~Terri Guillemets
~ ~
Exercise Prompt for 05/24:  animal
~ ~
Wine gives a man nothing… It only puts in motion what has been locked up in frost.
~Samuel Johnson
Lord, give me coffee to change the things I can change, and wine to accept the things that I can't.
~Internet joke
~ ~
Posted from the Grove
When the wine goes in, strange things come out.
~Johann Christoph Friedrich von Schiller
Wine brings to light the hidden secrets of the soul.
~Horace
Wine in, truth out.
~English proverb
Always do sober what you said you'd do drunk. That will teach you to keep your mouth shut.
~Ernest Hemingway
~ ~
6 Scientific tricks for falling asleep:   (2:02)
https://www.youtube.com/watch?v=OTsJedsX1JE
~
9 best breathing exercises for falling asleep
https://www.healthline.com/health/breathing-exercises-for-sleep
~ ~
VIDEO:
~Charles Bukowski:  Beer   ( 2:15)   poem
https://vimeo.com/158316231
~
~Chris Donahoe:  Choosing the right mask   (2:56)   fun
https://www.youtube.com/watch?v=lzBaWR-7jkw
~ ~
When the wine goes in, strange things come out.
~Johann Christoph Friedrich von Schiller
Wine brings to light the hidden secrets of the soul.
~Horace
Wine in, truth out.
~English proverb
If you wish to keep your affairs secret, drink no wine.
~Proverb
Always do sober what you said you'd do drunk. That will teach you to keep your mouth shut.
~Ernest Hemingway
~ ~
MUSIC:
~The Chapin Sisters:  Bottle Of Wine    (4:03 )   kinda country
~
~Jason Webley w/ Reverend Peyton:  Two Bottles of Wine   (3:09)   raucus
~
~Dzima Kobeshavidze & Irakli Balavadze:  Red Wine   (2:28)   imported
~
~Robin Gibb:  Days of Wine and Roses    (4:19)     saying goodbye, poignant
~same title, different song~
~Frank Sinatra:  Days Of Wine and Roses   (2:18)   pure nostalgia
~
~Olle Jönsson:  Red Red Wine   (3:08)   Diamond-like
~ same song, but different ~
Tracey Remix:   Red Red Wine  (4:10)   visually arresting
~
~Jorma Kaukonen:  Whinin' Boy Blues   (5:05)   pointed
~ ~
Love is like wine. To sip is fine, but to empty the bottle is a headache.
~Julio Iglesias
Give us have wine and women, mirth and laughter,
Sermons and soda-water the day after.
~George Gordon Byron
~ ~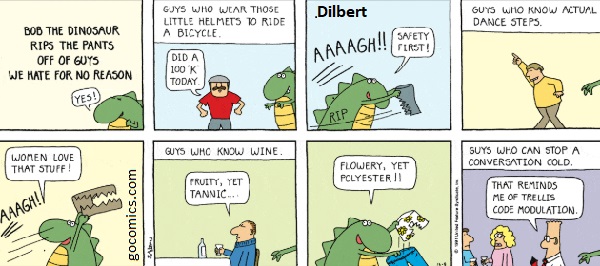 ~ ~
A man who was fond of wine was offered some grapes at dessert after dinner. "Much obliged," said he, pushing the plate aside; "I am not accustomed to take my wine in pills."
~Anthelme Brillat-Savarin
I prefer my water in wine form.
~P C Cast
I made wine out of raisins so I wouldn't have to wait for it to age.
~Steven Wright
I cook with wine. Sometimes I even add it to the food.
~W C Fields
I drink wine because I don't like to keep things bottled up.
~Author Unknown
~ ~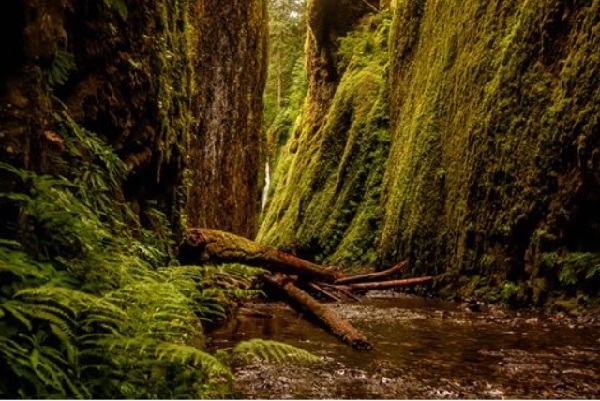 Oneonta Gorge
© Hans Stroo
~ ~
Wine has lit up for me the pages of literature, and revealed in life romance lurking in the commonplace.
~Duff Cooper
A bottle of wine contains more philosophy than all the books in the world.
~Louis Pasteur
Quickly, bring me a beaker of wine, so that I may wet my mind and say something clever.
~Aristophanes
You put it in new words, but it is an old thought. This is one of the disadvantages of wine. It makes a man mistake words for thoughts.
~Samuel Johnson
~ ~
@Writers Platform
Every so often, it is meet and proper to once again examine a peculiar subgenre of the English language — and of the American language as well — that has flowered wildly in recent years, like some pulpy jungle plant. It's called winespeak.
~Marvin O Myers
A vineyard is planted poetry.
~Terri Guillemets
Okay, so it has sophisticated assertiveness, presumptuous breeding, crisp authority, complex balance, elegant power, and respected finesse: What does it taste like?
~Marvin O Myers
~ ~
GLASS TABLE:
~Greenie:
Breathy Voice
Thinking along a random thought
something undefined, became a'wrought
Trying to recall an inner song
words became a writhing throng
Clamorous ringing in my brain
can't decipher a single refrain
Soul song raging to be let free
innermost urges within the depths of me
Slithering along the corridors so dark
waiting for the hope of a spark
Spilling out from fingertips
breathy voice from my full lips
~
~ShepherdGirl, channeling Neale Donald Walsch
God explaining the experience of Himself:
In the beginning that which is,
is all there was, and there was nothing else,
yet all that is could not know itself,
because all that is, is all there was,
there was nothing else –
so that all that is
was not;
for in the absence of something else,
all that is, is not.
This is the great
'is not is'
to which mystics have referred since the beginning of time.
Now…
all that is knew
it was all there was,
but this was not enough,
for it could only know its utter magnificence
conceptually, not experientially,
yet the experience of itself
is that for which it longed.
For it wanted to know what it felt like
to be so magnificent.
So this was impossible,
because the very term magnificent is a relative term.
All that is
could not know what it felt like
to be so magnificent, unless
that which is not
showed up.
In the absence of that
which is not,
that which is, is not.
You Understand this?
~~
Exercise Prompt:  wine
~~
BarTalk:
Repentant
Chardonnay wine at the end of the day
White heady wine that caused me to stray
Red steady love that I ought to obey
Burgundy wine, forgive me I pray
Red ready wine at the close of the night
One more my failing, too often my plight
It was the deadly hangover killed my delight
Now it's the pink of rose I dread and I fight
~
Cottage Song
It's beer for a belly
And to bellow out songs
Favored brandy at sunset
Snifter to sip andd savor alone
But it's wine for the table
And a chance to belong
A bottle for sharing
For toasting a marriage
Pour me this chalice
To crystalize friendship
Wine for those caring
To christen this Home
~
Then And Now
Teddy's bully platform espousing a cause
A bully's platform shoes encasing his paws
State dinners where gracious etiquette shines
Or Big Macs and sodas to go with his whine
Where presidential once meant reading a book
Residential now means housing a crook
When everyday lies are stand-ins for truth
White House is a Black Stain on a nation forsooth
~
5-7-5-7-7
in the time of wine
before brandy and cognac
the romance of grapes
love raped, torn, crushed from the vine
grace tables with their off'ring
~
5-7-5 x 2
bottle of Bordeaux
Red Red Wine on the jukebox
plays to a heartbreak
~
carafe of Merlot
Bottle of Wine her theme song
jukebox serenade
~ ~
In the looking-glass we see our form, in wine the heart.
~German proverb
A wine label is like a person's face. It should tell you what you want to know about him.
~Walter S Taylor
Age appears to be best in four things; old wood best to burn, old wine to drink, old friends to trust, and old authors to read.
~Francis Bacon
I have lived temperately….I double the doctor's recommendation of a glass and a half wine each day and even treble it with a friend.
~Thomas Jefferson
~~
Harvested from: https://azquotes.com,  http://www.quotegarden.com
Curated by: Wordgrove
~. .~