Quoted in The Grove:
Leadership consists of nothing but taking responsibility for everything that goes wrong and giving your subordinates credit for everything that goes well.
~Dwight D Eisenhower
Kindness and faithfulness keep a king safe, through kindness his throne is made secure.
~King Solomon
There's nothing so kingly as kindness, and nothing so royal as truth.
~Alice Cary
EndQuote:
A king can stand people's fighting, but he can't last long if people start thinking.
~Will Rogers
~ ~
Prewritten Exercise Theme:  persistence
~ ~
Posted from the Grove
~Dust Video:  Frances and Yuri Ring In The New Year   (5:52)
https://www.youtube.com/watch?v=dAqtiu6RVeQ
~ ~
Music For Change:
~Aloe Blacc:  Wake Me Up   (4:28)
~Elvis & Lisa Marie Presley:  In The Ghetto   (3:10)
~Bob Dylan @Live Aid 1985:  Blowin' In The Wind   (6:16)
~Playing For Change (Song Around The World):  Stand By Me   (A replay — 5:27)
 ~ 
They tried to bury us. They didn't know we were seeds.
~Dinos Christianopoulos
~ ~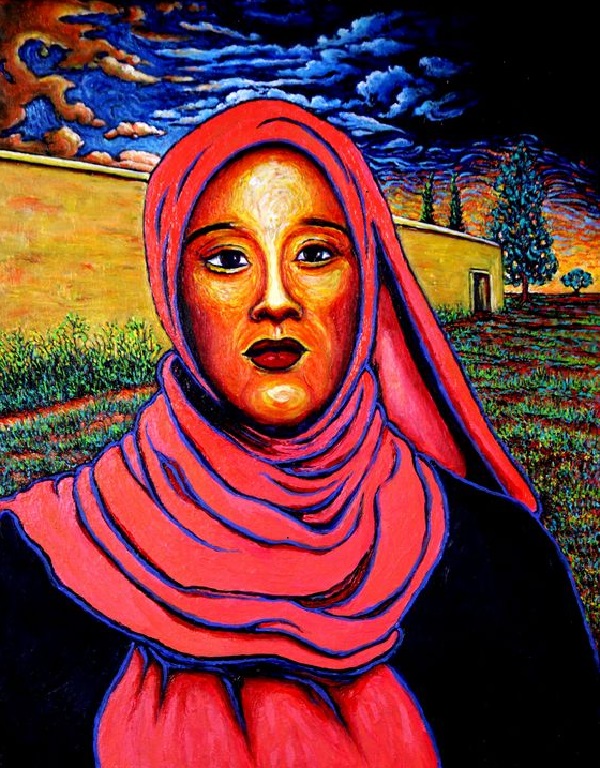 Jeune Femme et Mur Jaune
© Greg Thweatt, 2019
Woman & Wall, the story, with musical pairing for the new year:
https://wp.me/p4IdEQ-BE
~

~ ~
@Writers Platform
Prewritten Theme:  a picture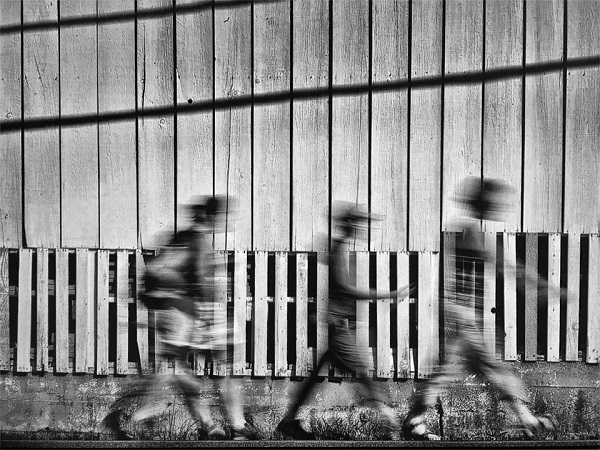 The Fence
© Eric Groetzinger, 2019
~ ~
~BarTalk:
Walled Off Heart
Love takes time and work
All consuming
A full time job
Besides seizing the day
New love pierces the heart
Uncorks the red blood of emotion
Hurts when it isn't thrilling
Means keeping the wound open
Love is entertaining
At twice the price
A dear sport the cost too dear
One can live as cheaply as one
You the unwilling
Stand the fourth wall
~
Better Than
The year's birthday night bewitches
Wild party night for stealing kisses
A business night bestowing riches
A chance only the screw-loose misses
New Year's Eve in Tiny Town
Big City's young sister grown
Proudly wears entertainment's crown
But plans for those who call her home
Enter the stranger to magic land
Puzzled first dismayed then shocked
Expecting hordes to dance the band
Stunned to find the gate is locked
Crowds fenced out her family in
They sing twin songs their dance the same
A new year's birth begins and ends
No blame no games no fears no shame
Pure sweet joy defines the party
Misread history for prediction
No thought given to past or money
Gave birthday night their full attention
~
The Wall That Once Was
Have you heard that energy can neither be created or destroyed?
-Wait for answer
Do you believe in this vast, ancient universe that mankind is the first and only?
-Wait for answer
Is it possible that stellar civilizations are aware of Earth?
-Wait for answer
Might they have helped other worlds develop and know the process?
~Wait for answer
Do you think they have visited Earth?
-Wait for answer
Might they be directing mankind by slow degrees to our own wisdom?
-Wait for answer
Why do you weep?
~
5-7-5 x 5
thou art meat and milk
grazed in the far west pasture
moo'd don't fence me in
~
all gods' children die
yet there's a Book remembers
One does not forget
contraband treasures
gated fence becomes a wall
proof religions fail
slide between the slats
nevermore the welcome mat
hide and seek for real
The New Colossus
held fast to history's oath
a mule's weight in gold
~ . ~