Quoted In The Grove:
It is easier to find a score of men wise enough to discover the truth than to find one intrepid enough, in the face of opposition, to stand up for it.
~A A Hodge
It is curious that physical courage should be so common in the world and moral courage so rare.
~Mark Twain
I wanted you to see what real courage is, instead of getting the idea that courage is a man with a gun in his hand. It's when you know you're licked before you begin, but you begin anyway and see it through no matter what.
~Garry Kasparov
EndQuote:
Life shrinks or expands in proportion to one's courage.
~Anais Nin
~ ~
Prewritten Exercise for Thurs 08/22:   feint, insipid
~ ~
Posted from the Grove
~Happy Flyfish:  Goutte d'Or   (10:55)
CGI Animated Short
~ ~
~ ~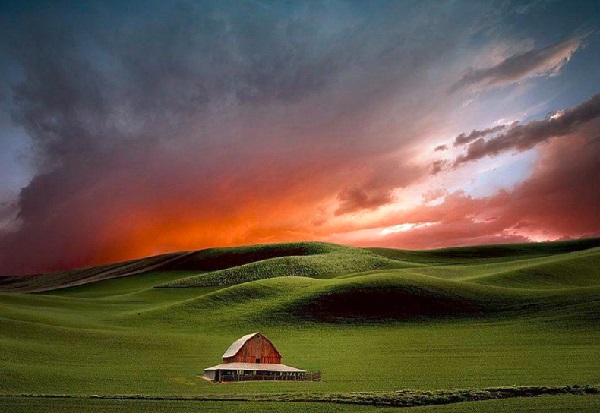 ~ ~
@Writers Platform
Glass Table:
Confessions of a Poetaster
Clever with words, good with playful ideas, possessed with a drive to try and try again, but poetry wants something more … more patience, perhaps. And love. Poetry needs love, and it has to be shown. In the form of another visit, repeated final edits, the eager return to make things better, to remove distractions, to bring color, to make amends: love has to be shown. It does not need coaxing. A poem is never done.
A poem can be anything that one jots down, but poetry is a search for the right word – the visual, the vivid, the visceral word. There is rare poetry, there are poems, then there are these exercises, still trying. Good luck dredging this puddle for gold.
~ ~
Prewritten:  starch, band
~BarTalk:
Ruminations
Remembering when
Banned in Boston
Meant a masterpiece
When cigar bands
Labeled Cuban brands
Meant the sweetest smoke
Smuggled in as contraband
Cozy in comfort and canon blest
Forever foe of the very best
Arch-fiend to Art and champion Sport
Almost-right earned a sharp retort
'Tween fart and fort in my last report
Provoked to invoke
At last he spoke
Pay attention
Stand up straight
Strive with gusto
Earn your perks
Leaven wonder with starch
In all your works
Misheard words are what I hate
Went heavy with starch
On my laundered shorts
~
Out Of Style
Old men in starched shirts loved the midnight waltz
Old ladies in silk threads loved their old time schmaltz
But times change and the change don't halt
Now it's kids and cults and adults who assault
World grows restive up in arms o'er the news
Now boys in the jazz band play only blues
Destruction is primal with everything to lose
Fear screams louder than survival's Muse
Guns are the reason that everyone faults
Ignoring the Terrorist lighting the fuse
~
inventory
three ring-tailed cooties on velvet green
one black-banded red bandersnatch
pigments of the imagination
bandits of time
vie with reality's bandicoot
put some rainbow starch in life
~ . ~