Quoted In The Grove:
you not wanting me was the beginning of me wanting myself thank you
~Nayyirah Waheed
Never allow someone to be your priority while allowing yourself to be their option.
~Mark Twain
When you start seeing your worth, you'll find it harder to stay around people who don't.
~Unknown
EndQuote:
Never dull your shine for somebody else.
~Tyra Banks
~ ~
Prewritten Exercise for Thurs 08/15:   band, starch
~ ~
Posted from the Grove
~Curiosity:  New Study Suggests You Really Do Have a Type
https://curiosity.com/topics/a-new-study-suggests-you-really-do-have-a-type-curiosity?utm_campaign
~ ~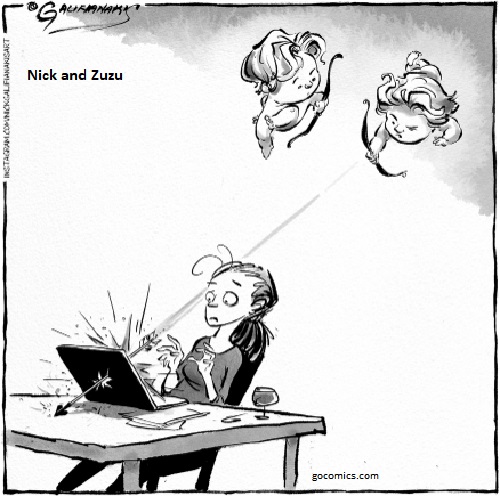 ~ ~
@Writers Platform
Glass Table:
~Greg Thweatt:  Distraction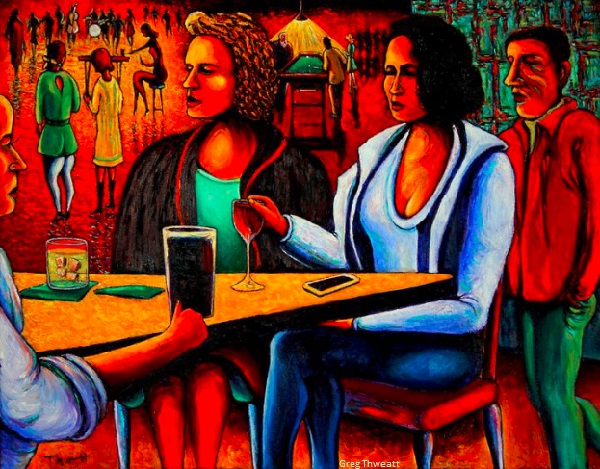 ~
Cell phones, a drink, games, maybe music, bright lights, dim corners, flickering screens, a napkin, melting ice cubes … so many distractions, how can we know what is real versus that which is numbing or fantasy?
"Tottering between …"
This painting attempts to capture the ways we totter between distractions and the interactions with our world. Typically we see distractions as negative, a diversion or interference. I believe that distractions can also help when in pain or unsettled, if used with intention versus without thought.
"Stop!"
The struggle is to know when we are being intentional instead of becoming lost in
avoidance. Maybe it as easy as stopping,
looking up, listening (even if there is no sound) and being gentle with ourselves.
"Music Pairings"
~Hot Sardines:  When I Get Low I Get High   (4:09)
~Zaz:  Qué Vendrá   (3:03)
~ ~
Prewritten:   feud, tiptoe
~BarTalk:
She Me They We
She
Dances en pointe feline grace on tiptoe
Me
Feudin' cousin of the ribbity rabbity tap dance
They
Choose music either nightingale or raucous crow
We
Refuse the ruse of witty talk versus flash romance
Grabs a number and takes our chance
~
the climb to fly
snowshoe up mountain top
climb to the tip
toes to the edge
bungee jump
le feu d'amour
the fire of love
is like that
~
5-7-5 x 6
tiptoe to the edge
was it cut with fentanyl
parents feud whose fault
~
cruel crawl thru pig mud
or tiptoe home together
defuse this old feud
~
piled high thunderheads
age old feud 'tween weather fronts
tiptoe thru the rain
~
tap dance on tiptoe
magnetized emotions feud
dare to call it love
~
feuds felt in the gut
tiptoe thru relationships
reenlist, again
~
civil war of self
feuding man in the mirror
tiptoes between them
~ . ~