Quoted In The Grove:
Practice is everything. This is often misquoted as Practice makes perfect.
~Periander
You can't hire someone to practice for you.
H Jackson Brown, Jr
Practice means to perform, over and over again in the face of all obstacles, some act of vision, of faith, of desire. Practice is a means of inviting the perfection desired.
~Martha Graham
EndQuote:
Practice puts brains in your muscles.
~Sam Snead
~ ~
Posted from the Grove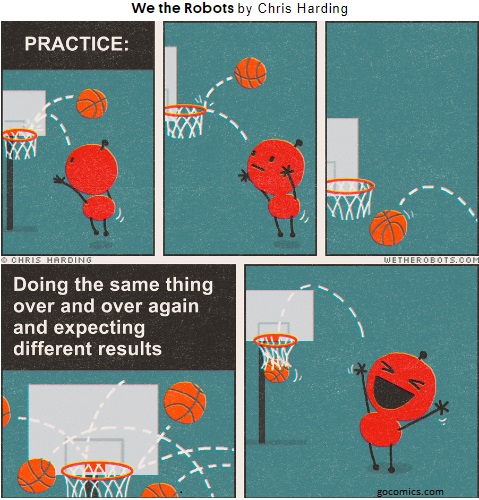 ~ ~
Prewritten Exercise for Thurs 03/14:   fawn, vow
~ ~
@Writers Platform
Glass Table:
~ravenmagic:  Looking Deep
Working so hard to keep the peace and harmony in my life, there are always going to be people who try and tip it off balance. That may happen once in a while, but I will not stay down, for I have so much to accomplish and so little time to do it.
You may look at me and say I am weak, but you are not looking deep enough. I am so much more than you see. Take a deeper look and get to know me.
The calm within the Storm
~
~ravenmagic:  Rescue
Walking in the woods I hear, a far off cry of pure despair. Walking toward the sound I hear, another cry of fear. Walking faster toward the sound, I see a hawk, upside down. Closer I step and take it steady, because I know the hawk is close to ready. Fearing he will take flight, I see his leg has been cinched tight. Not able to fly away it seems, I need to rescue this hawk and help it free. Calming myself to feel no fear so the hawk will be calm and not rip and tear. Softly I whisper to him, "I am here to help, please have no fear!"
I free the hawk and he flies away, I am glad he is safe for another day.
~
~knighthawk101:   My Truck
I needed a truck and had some luck
when I found an old Ford Ranger.
She had some rust and a bit of dust
when she found her new gear changer.
She was a striking lil white truck
and somehow seemed a little flirty.
And while driving through some dirty muck
I decided to name her Gertie.
She's got more shakes and rattles
than any truck ought to.
but the way she handles when I drive
says there's nothing she won't go through.
I remember the time she took us to camp
my wife and I had the greatest fun.
The rain made our stay a little damp
but still saw a lot of fish run.
Ahh the times we've had with that old truck
and she's still plenty sturdy.
three hundred thousand miles and endless luck
we love our truck named Gertie.
~
Go
Refresh my memory,
Clear the cobwebs of concern,
This is considered a burn,
Not easily sealed with caulk—
An assault,
Distraught…
The sun rose amidst the full fluff,
I rolled over
Pinched your nose
To remind you I'm tough,
A rebel rousing goddess,
Who's accepted enough
~Mary O'Neal
~~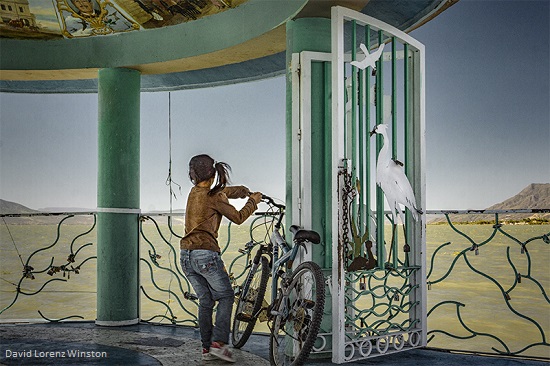 ~~
Prewritten:   hammer, acid
~BarTalk:  Epic
Blue barrel, window pane
Prosaic acid exotic then
Heard a thing never seen before
Celestial truth heavenly score
Hammered bells and something more
An important truth worth living for
…and forgot it
~
burning question
claw hammer & rusty nail
irresistible & immovable
force & object
pine or oak the acid test
what would wood say
~
Son of The Beach
Plasticized oceans
Waters turned acid and hot
Dead hammerhead shark
Oldest of the ancients dying
Swimming Hole: Closed
~
Passin' Time
Caught with acid laced cough drops
Doin' time, mate's all pissed off
Dear John says I been kissed off
Gettin' hammered in the slammer
Doin' dope cuz it don't matter
'Stead a feelin' down, gettin' blissed out
'Cause a missin' things that I missed out
Miss the missus, the one I miss most
Gettin' hammered in the slammer
Doin' dope cuz it don't matter
~
Non-Vegan
A wizened old recluse
A relative and irrelevant
Rode down from the mountains
On a massive bull elephant
Roared loud in a voice
Spoke his piece about choice
That El Cid or La Cid, his nephew or niece
Would age and mature to a stagey old ham
Or a chick full-laid out on a bed soft as bread
May both be delicious
And both rest in peace
~
5-7-5 x 2
hammer out the lines
wait the acid wash of time
etched in stone or sand
~
bloody red background
heavy hammer matching scythe
acid deep in plots
~ . ~